Case Study
Using digitalization to enhance sustainability by reducing consumption of paper, ink and energy
Deoleo leverages Opcenter to reduce time-to-market by integrating processes and eliminating manual entry
Deoleo
Deoleo brands have become household names with its dedication to quality and preserving the rich history of olive oil. Blending this heritage with a vision for the future is what sets Deoleo apart and the firm uses its industry-leading position and iconic products to deliver value for the health of people and the planet.
https://deoleo.com/en/
Headquarters:

Rivas-Vaciamadrid, Spain

Products:

Opcenter Execution Process, Opcenter RD&L

Industry Sector:

Consumer products & retail
Prioritizing sustainability
Founded in 1955 in Bilbao, Spain as Arana Maderas, S.A., today Deoleo is the world's largest bottler of olive oil products, selling brands such as Bertolli, Carapelli, Carbonell, Koipe and Figaro. With a heritage of quality and old-world tradition, Deoleo is a champion of prioritizing responsible business practices using sustainability strategies that protect their farmers, suppliers and the land they rely on.
They also recognize that economic efficiency is required to achieve long-term leadership and sustainability goals. Their innovation in digital manufacturing practices is raising industry standards across the board, including quality, efficiency, traceability and health. Deoleo's goal is to be able to have all their top selling brands in Spain and Italy certified with their rigorous sustainability protocol.
Their packaging transparency for retailers and consumers sets them apart, sharing the date olives were harvested and the oil was bottled. All of these practices ensure Deoleo's product meets their high standards.
Deoleo's innovation strategy
Deoleo's corporate values put the consumer at the center of all company decisions. As they strive to maintain their leadership position, Deoleo is championing digitalization as the obvious future of the industry. They consider innovation in manufacturing practices to be a key piece of maintaining the trust of their customers.
Today, digital transformation has become a key tool to achieving their objectives. With the global footprint of Deoleo's operations, their processes bring together huge amounts of data that require foolproof accuracy to maintain the company's rigorous quality standards. Managing this information without the support of digital manufacturing would be impossible.
"Our sustainability strategy and manufacturing objectives require an effective digital system to manage the enormous number of variables we face along the entire value chain," says Rafael Pérez de Toro, chief quality officer at Deoleo. "Digitalizing our production using Opcenter allows us to be more agile and efficient, have greater control of resource management, create transparent communication, reduce costs and guarantee traceability."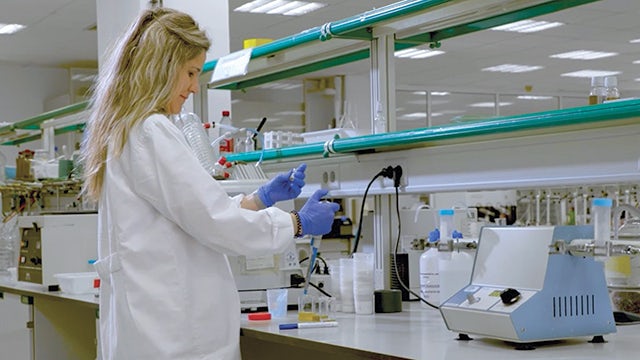 Digital innovation – Siemens and Sothis
Deoleo turned to Siemens Digital Industries Software as their digital manufacturing partner, choosing an industry leader to deliver success. "We have seen in Siemens the value, know-how and capabilities of a world-class partner that offers an unbeatable level of support," explains de Toro. "We also selected Siemens' partner Sothis as our implementation provider based on their vast experience and proven track record. And it was a complete success."
Deoleo uses Opcenter™ Execution Process software for digital manufacturing. Opcenter Execution Process is a manufacturing execution system (MES) used by leading consumer packaged goods, food and beverage and chemical manufacturers. Opcenter Execution Process is part of the Siemens Xcelerator business platform of software, hardware and services, and delivers improved manufacturing efficiency and flexibility while providing the highest quality standards possible.
Opcenter Execution Process capabilities include vertical integration, process orchestration, genealogy and production reporting covering end-to-end manufacturing processes such as material receiving, production and outbound material. Integrated quality management handles sampling, analysis and evaluation of quality results, which is seamlessly tied to manufacturing events.
Using Opcenter Execution Process as a manufacturing operations management (MOM) platform enables seamless integration with scheduling, quality and manufacturing intelligence, which delivers interactive dashboards for analysis of production data. Using Opcenter Execution Process for new product development and introduction (NPI) enables the transformation of recipes from generic specifications to detailed master instructions, ready for order scheduling and execution.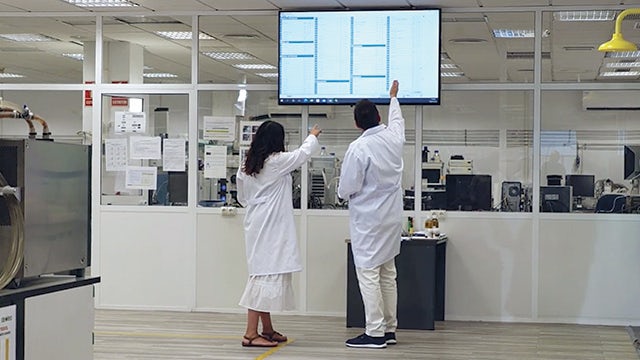 "We cover a wide-ranging workflow with Opcenter that starts at the control of tanks upon arrival at the Alcolea factory," says María del Mar García Caparros, plant director of Alcolea. "It spans weighing, control and unloading, control of the racking between tanks according to the definition of the blend to be produced, filtering and connecting it with the packaging system. This process is integrated with the different controls and rules the quality department establishes for managing the oils, depending on their quality, origins, suppliers, etc."
Sothis, which is Deoleo's implementation partner, is a leader in the implementation of Siemens MES/MOM portfolio projects and the first Siemens certified Spanish partner in the food and beverage industry. They were a natural choice for Deoleo because of their knowledge and experience in executing projects with Opcenter all over the world. As a Siemens Premium Solution Partner, they also implement internet of things (IoT) cloud solutions and distribute Siemens' leading development solution, the Mendix™ low-code platform.
Using Opcenter enables Deoleo to connect the olive oil management process with quality control. Opcenter is used to digitalize all the processes that comprise warehouse management and quality control in a single tool, which provides many benefits, from daily operations to the analysis of global data.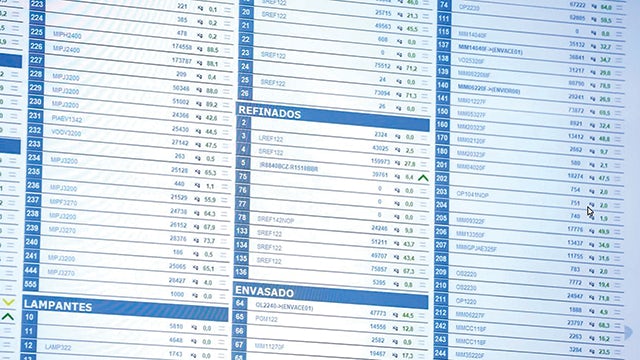 Advancing product quality
Deoleo uses Opcenter RD&L (Research, Development and Laboratory) as their platform to streamline, optimize and align all formulated product data management. Using Opcenter RD&L helps Deoleo align product designs and processes with quality and regulatory requirements. Integrating and aligning R&D and manufacturing data and processes drastically speeds up the transfer of final product designs to mainstream manufacturing.
Opcenter RD&L features key functionality like regulatory compliance and support for the intellectual property (IP) process. Typical activities such as project data management, formula development, trial and experiment management and production process design use an integrated set of best-in-class components and capabilities, including electronic notebooks, laboratory management, specification management, supplier collaboration and pilot plant manufacturing.
The laboratory information management system (LIMS) solution includes the following integrated components:
Sample and request management is used to support the structured creation and management of requests and samples

Test execution is used to manage analytical tests in the lab or at external labs

Using instrument integration and intervention makes it possible to incorporate analytical instruments with the system and to maintain interventions like calibration and maintenance

Trending and charting capabilities generate visual data representations to the end user for faster and more accurate decision-making for lab quality and product quality

Using validation components support the lab manager in the validation of results against specifications

The reporting component generates certificate of analysis reports, management reports, key performance indicator (KPI) reports and others
Deoleo uses Opcenter Laboratory to unify all data and communication throughout its processes, from tank reception to final product packaging. It integrates all procedures and facilitates the analysis of samples prior to discharge in the tanks, providing analytical reports, generating automatic certificates, guaranteeing quality and traceability and optimizing control.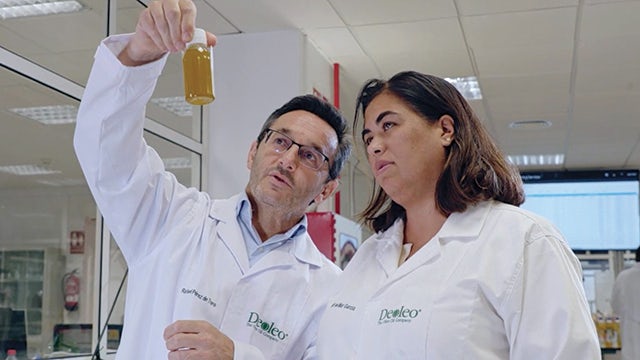 Digitalizing LIMS and MES is key to ensuring the established quality control process and plan are rigorously carried out to guarantee food safety. At the same time, the system delivers transparency for the customer with records at all stages of a product's value chain: from the olive tree to the consumer's table.
"With Opcenter Laboratory, we have a tool that facilitates the traceability of our oils," explains del Mar García Caparros. "The system eliminates manual entry by the employees, avoiding errors and reducing time.
"They are able to establish the legal and internal levels that are required by regulation and store and subsequently track all this information in a simple way through preconfigured reports. It facilitates the organization of tasks required by the laboratory staff and the recovery of analytical data directly from the measuring instruments of the laboratory. It also allows the issuance of analytical certificates generated directly from the tool."
Opcenter Laboratory is additionally integrated with SAP, and is used to send information to the purchasing module. This connects the oil purchasing process, optimizing the work and communication between departments.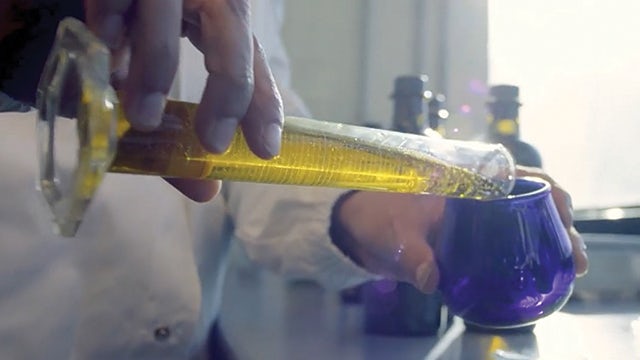 Advancing sustainability
Building a sustainable business from the ground up requires a strong blueprint of what that will look like and how to get there. That is why Deoleo launched their 2030 sustainability strategy, establishing ambitious goals to help them produce olive oil in a more responsible, sustainable way.
"Digitalization makes our business more sustainable," remarks de Toro. "It allows us to reduce our environmental footprint and achieve our goal of zero waste by reducing the use of paper, ink and energy from paper-based processes. It also reduces the waste of other resources caused by errors introduced through manual processes."
Deoleo has strong track record of sustainability improvements. Thanks to their ongoing commitment, in 2021 they reduced Scope 1 and 2 emissions of carbon dioxide (CO2) by 1,002 tons compared to 2020 and recycled 60 percent of the material in their dark glass bottles. Their performance has earned them an EcoVadis score of 67 percent, giving them a gold medal for this rating.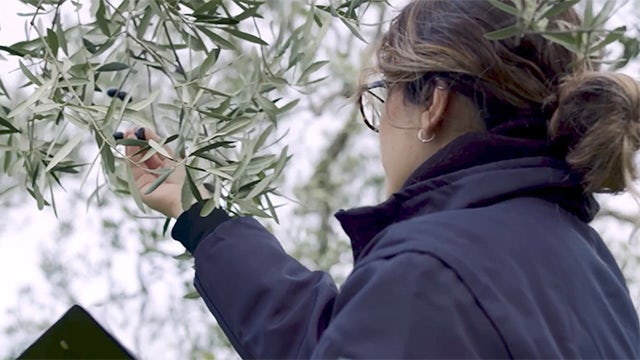 Digital transformation impact
Digitalization has helped Deoleo accelerate time-to-market. Integrating processes and communications among departments and streamlining document control has improved the time between production phases prior to bottling. These enhancements give them a competitive advantage and ensures their continued market leadership well into the future.
At the same time, optimizing resources guarantees the respectful management of the planet, which is a core value of the company. They are leveraging their improved financial efficiency to continue to invest in advancing their sustainability efforts. Deoleo is setting the standards for the future, leveraging the latest innovation to protect their old-world heritage.