Case Study
Automating and standardizing PCB engineering planning
Connect Group uses Valor to increase yearly profitability
Connect Group NV
Connect Group is a multinational electronics manufacturing services (EMS) contractor, providing PCB assembly and cable assembly services for various customers in the automotive, railway, healthcare, infrastructure, defense and avionics industries.
https://www.connectgroup.com/en/contact
Headquarters:

Kampenhout, Belgium

Products:

Valor NPI, Valor Parts Library (VPL), Valor, Valor Process Preparation

Industry Sector:

Electronics, Semiconductor devices
Standardize and unify manufacturing operations
Connect Group NV (Connect Group) is a multinational electronics manufacturing services (EMS) contractor, providing printed circuit board (PCB) assembly and cable assembly services for various customers in the automotive, railway, healthcare, infrastructure, defense and avionics industries. The company is headquartered in Kampenhout, Belgium, and maintain production facilities in Belgium, the Netherlands, Germany, Romania and the Czech Republic.
Connect Group was established in 1987 and, in recent years, has acquired a series of European electronics manufacturers including IKOR, a company with locations in Spain, China and Mexico. Wouter Peene, operations manager for Connect Group, was faced with coordinating the activities of its new subsidiaries and reorganizing company-wide work practices.
"My goal was to standardize and unify manufacturing operations in all of our sites," says Peene. "This wasn't an easy task. We had machines from different vendors at each site. All of our engineering and testing departments were using different software and methodologies, including legacy solutions such as UNICAM 6.2 and Test-Expert 7.3. In addition, we used a lot of manual processes, such as offline board inspection, to discover incorrect component positioning and rotation.
"At first, we wanted to keep using some of our existing legacy software to leverage our knowledge and save time and money. But none of our existing solutions could support our entire operation. They lacked interfaces to many of our machines and couldn't generate the documentation we needed.
"We needed an end-to-end solution that would serve all our production sites," says Peene.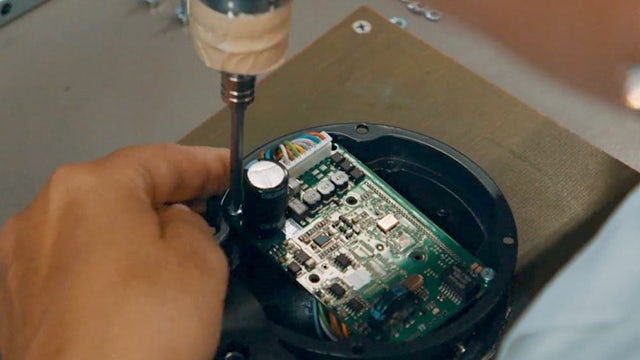 The Valor solution
Since Connect Group was already using Valor™ Process Preparation software in some of its factories, the company decided to expand its use of the software to access more of its engineering capabilities. Valor Process Preparation is part of the Siemens Xcelerator portfolio, the comprehensive and integrated portfolio of software, hardware and services.
"We were already using the vPlan function in Valor Process Preparation and realized we could benefit from additional functions," says Peene. "For example, we used the Valor Process Preparation automated stencil tool across the organization. Getting the stencil right requires special expertise that wasn't always available. Using the stencil tool helped us reduce soldering errors and the lead time required by the stencil-cutter service provider.
"Currently, we use the virtual sticky tape feature to verify component position and polarity before starting production. The comprehensive digital twin approach enables us to shorten the verification process and reduce downtime. Using Valor Process Preparation allows us to connect to all of our machines so we can implement it as a company-wide solution."
Connect Group used Valor Process Preparation and the comprehensive Valor Parts Library software component database to accurately simulate each component's shape. "Using Valor Parts Library helps us eliminate costly design errors before production starts," says Peene.
In addition, Connect Group used Valor NPI software, Siemens' on-premise design-for-manufacturing (DFM) platform. "We offer the Valor NPI DFM as a service to our customers," says Bart Allaert, head of the company's technology is a service group, "It is part of the shift left concept, encouraging the designer to be aware of manufacturing constraints.
"They use DFM to ensure their design is manufacturable, so we spend less time afterward tweaking the design for them. Then, we use Valor NPI to perform checks and generate an analysis of the PCB assembly and tests. Using Valor NPI helps us bring higher quality products to market, faster, as part of a First Time Right strategy" says Allaert.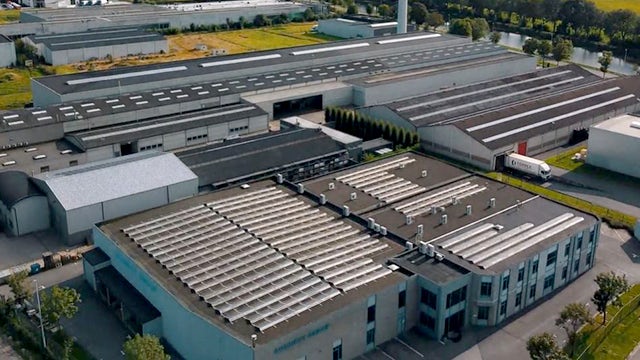 Return-on-investment
Connect Group established an execution team with Siemens that provided training sessions to implement a solution for all production locations in a few months. The centralized solution enabled Connect Group to easily move production between sites whenever necessary.
Following implementation of the Siemens solution, Connect Group reported a return-on-investment (ROI) within six months based on increased company profits of approximately €400,000 per year thanks to improved manpower and reduced downtime on its production lines.
Connect Group has major profitability factors, including product engineering, flying probe testing (FBT) and project migration.
The product engineering solution helped engineers reduce manpower requirements by about two hours per project, multiplied by 2,500 projects per year, for a total of 5,000 hours.
Using Valor Process Preparation saved Connect Group engineers approximately two hours of FPT programming per project multiplied by 500 projects per year, for a total of 1,000 hours.
When transferring a project to a different site, the process took an average of eight hours. Using Valor Process Preparation, the task is now completed within minutes. Connect Group migrates an average of 75 projects per year, resulting in a savings of 600 hours.
As a result, Connect Group has reduced manpower requirements by 6,600 hours per year. In addition, each of the above factors contributed to a reduction in line downtime. These improvements helped the company improve profitability by €400,000 per year.
Additional features for the future
"To optimize our use of the Siemens solution, we've made requests for additional features that are scheduled for upcoming releases. Siemens fully understands our requirements and supports us in adapting the software to our needs," says Peene.