Case Study
Leveraging Capital Networks to cut in-vehicle network design time by 50 percent
Siemens Digital Industries Software solution enables CEVT to automate, accelerate and simplify systems design
China Euro Vehicle Technology AB
China Euro Vehicle Technology AB (CEVT), which is located in Gothenburg, Sweden, is an automotive development center for the Geely Group. It uses modular development to push the boundaries of virtual engineering and create all-new cars that meet customer demand.
http://cevt.se
Headquarters:

Gothenburg, Sweden

Products:

Capital, Capital Networks

Industry Sector:

Automotive & transportation
Rapidly respond to changing customer demands
The automotive market has a rapidly evolving set of requirements to address autonomous and advanced driver-assist functionality, and these changes ultimately affect the design of in-vehicle networks.
So when China Euro Vehicle Technology AB (CEVT) — which is a subsidiary of the Zhejiang Geely Holding Group and a multi-national automotive innovation center headquartered in Gothenburg, Sweden — needed tooling that would deal with these advanced challenges, it chose Capital™ Networks software. Capital Networks, which is part of the Siemens Xcelerator business platform of software, hardware and services, enabled CEVT to dramatically speed up and simplify the design of its sophisticated, next-generation in-vehicle networks.
CEVT engineers are using Capital Networks to support agile development processes. Using a systems design approach has allowed the company to deal with the speed of change and rapidly respond to evolving customer demands and competitive pressures.
"Growing demand for automated driving functionality and new, highly efficient electric vehicles presents unique challenges to automotive engineers charged with designing the increasingly complex in-vehicle networks these next-generation vehicles require," says Jeremy Parker, operations manager of the CEVT Electrical Department. "The Capital Networks design tool helped CEVT overcome these challenges, allowing our engineers to focus less on time-consuming manual work and more on high-value tasks that help us differentiate ourselves and win in the marketplace."
CEVT performed a four-month pilot and chose Capital Networks and Systemite AB's SystemWeaver information management tools. By combining the two, CEVT was able to implement a fully automated process, reducing design and verification of end solutions by 50 percent, from nine to twelve weeks to six to eight.
The integrated Capital Networks and SystemWeaver toolchain is based on the AUTOSAR standard, supports data consistency and full traceability to vehicle level requirements, and helps reduce design complexity across a wide range of vehicle functions and signals.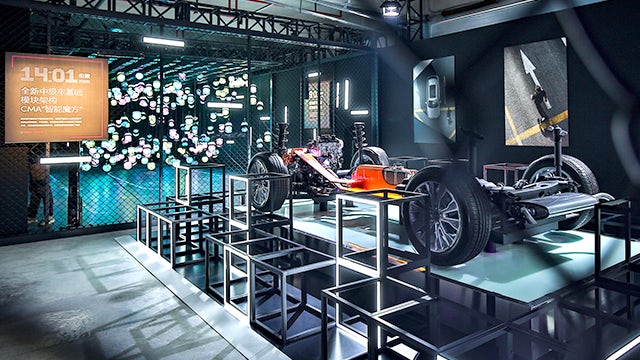 Taking control over network design
Some original equipment manufacturers (OEMs) have more than 15,000 signals. Using Capital Networks, with one click you can see the signal publisher, gateways, and subscribers. Capital Networks enables CEVT to define end-to-end timing requirements from sensor to actuator and specify the transmitted network signals between engine control units (ECUs) as well as for arbitrary complex signal and sensor/actuator chains.
This allows CEVT to develop a clear definition of functional timing requirements, which after allocating functionality to ECUs is used as input for the network design process. The developer can balance the amount of time spent on the different network segments and internally on ECUs, as in the case of signal chains or gatewaying.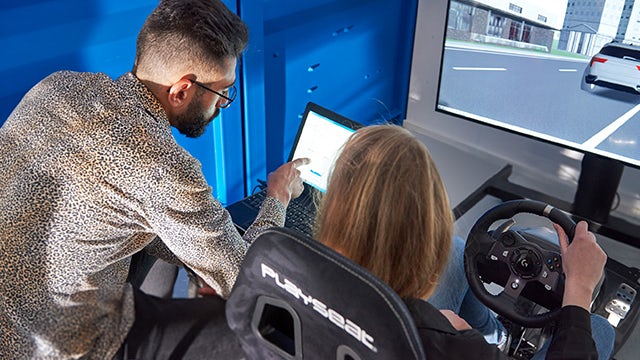 Reduce test cycles
The CEVT development team benefits from the analysis capabilities, verifying all signals arrive at their destinations in time, calculating their timing margins, and assessing the amount of spare capacity on each network segment.
For example, some OEMs have over 50 variants of electrical systems. By using Capital Networks, they know their network design is correct upfront rather than late in the development cycle when errors become costly.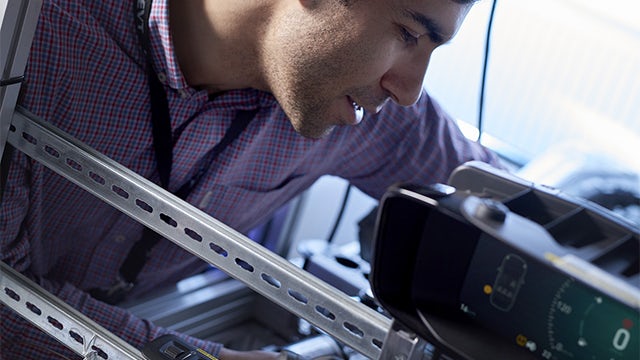 Seeking a future electrical platform
Originally, a joint platform was developed for CEVT and Volvo, which is owned by the Geely Group. Geely used it to develop Lynk & Co. 01,02 and 03, a new brand based on the compact modular architecture (CMA). In 2014 CEVT started looking for a new toolchain that would meet the needs of a future electrical platform.
However, by using a system design tool and Capital Networks, CEVT identified inefficiencies in CMA for requirements management, change management, system change request, signal database change request, and validation and verification. So they decided to transition to a systems-engineering approach.
CEVT purchased Capital Networks and focused on the upstream work in electrical and software development. They looked at alternative ways to work with the signal interface using the ARXML format.
"We developed our own toolchain because we needed a faster and more efficient process of change management," says Parker.
The big challenge was working globally with the Geely Research Institute in a collaborative environment. They needed to deal with change in a global way. Automotive is moving toward quicker changes and more complexity, so CEVT required a system that could support that.
The key was to be able to deliver high-quality input at the right time, such as ECU extracts and other output from Capital Networks. CEVT needed to provide consistent information between people and to specify requirements to people delivering software.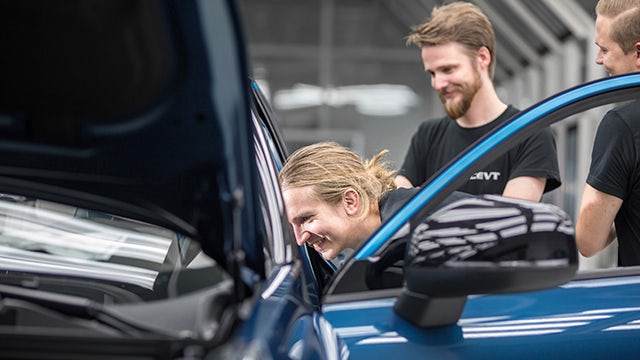 Choosing a proven commodity
The main reason CEVT picked Siemens Digital Industries Software's Capital Networks was because it was important for the company to have a proven product and vendor, and Volvo's work with the company and product certainly proved both met that standard. Another key differentiator for CEVT was direct contact with Siemens Digital Industries Software, which provided synergies with their other products, enabling tighter collaboration on electrical architecture, etc.
"We're focused on doing things faster and more efficiently," says Parker. "Tighter collaboration is optimal. For system design, we need to bring engineers together in a better way so we can work as an agile organization.
"Collaboration between Sweden and China can be challenging. Swedish engineers tend to take more time to get it right the first time. Chinese engineers tend to do it more quickly and then make changes. Capital Networks gives us the best of both worlds: correct design but with the flexibility to make changes."
Ultimately, Parker would like to be able to develop more capabilities in-house such as software: "The trend is for more in-house architecture development. This capability helps.
"By managing information ourselves we can identify system design inconsistencies much earlier before working on the physical system. A highly distributed electrical system is very useful for calculating better traffic, such as ECU extracts.
"We try to find issues as early as possible in design. Waiting for the suppliers to find issues causes delays. With Capital Networks, we're able to visualize and understand design issues before they become an issue with our suppliers. We're able to put more effort into the early phase of the vehicle. This enables collaboration over multiple cycles.
"Capital Networks enables us to work efficiently with ECUs and give the supplier the right extract to implement."
Blazing a trail
"We're not just a trend follower but a trendsetter," says Parker. "It is something other OEMs will ask us about. We're not following a blueprint. We're not following what others are doing.
"It is the people who make this collaboration with Siemens Digital Industries Software possible. The key to our success is the people we work with onsite as well as those that support us at the backend."
As a result, CEVT has realized many technical benefits, including controlled variability throughout the process, seamless lifecycle management, full traceability, a simplified timing model, the AUTOSAR 4.2.2 Exchange format, standardized output and timing analysis and full system and/or variant consistency checks.
Network design in Capital Networks provided routing and gateway signals on the correct network, frame packing, timing and busload analysis, diagnostics communication implementation, and network management configuration.
Consequently, CEVT saved four weeks per signal database integration loop, going from nine to five weeks, a savings of 44 percent, and gained data consistency and traceability as well as better system compliance.
This allowed the development teams in Sweden and China to collaborate more closely on developing joint global plat-forms and structuring information in a repository that enabled re-use based on common ways of working. This empowered management to follow the status of ongoing work and establish a common information technology (IT) ecosystem for Geely and CEVT.
"The big challenge is having information under control and consistent for our suppliers and developers," says Parker. "It is about having a tool that is customizable so our engineers can work together in a consistent way.
"Now we can generate the information we need for a reliable electrical system. We're working in a fast-moving environment, so having a system that is easy to adapt has been key to our success."