Case Study
Improving quality of cruise ship cabin design models
Chantiers de l'Atlantique uses Solid Edge to refine complex and detailed design concepts
Chantiers de l'Atlantique
Chantiers de l'Atlantique is one of the world's largest shipyards, constructing a wide range of commercial, naval and passenger ships in Saint-Nazaire, France. They are a key player in the fields of design, integration, testing and turnkey delivery of cruise ships, military ships and electrical substations for off-shore wind farms.
https://chantiers-atlantique.com/en/
Headquarters:

Saint-Nazaire, France

Products:

Solid Edge

Industry Sector:

Marine
Managing the immense cruise ship design process
Built at the Chantiers de l'Atlantique shipyard in Saint-Nazaire, France, Wonder of the Seas is the world's largest cruise ship on the high seas, at 362 meters and 236,857 gross tons. With 18 decks and 2,865 staterooms (cabins), the ship includes family-themed suites, indoor slides, jacuzzis, a music hall and a theater. It only took 2.5 years to build, even during the Coronavirus Disease of 2019 (COVID-19) pandemic.
Cruise ship and cabin design require cross-functional collaboration between multiple departments. There are several interior designers, outside suppliers and design bureaus, engineers and other production specialists working on ship production every day, resulting in up to 100,000 daily data exchanges per ship.
Chantiers de l'Atlantique has multiple computer-aided design (CAD) packages and enterprise resource planning (ERP) software to harness the overall complexity of designing and constructing a cruise ship like Wonder of the Seas. To optimize the creation of the cabins, they switched from SOLIDWORKS to integrated Solid Edge® software, which is used by in-house design teams, engineers and marine experts. Solid Edge is part of the Siemens Xcelerator business platform of software, hardware and services.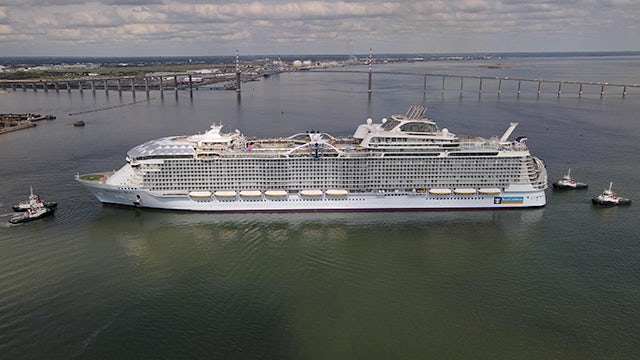 Using a best-in-class and trusted tool
Solid Edge is used in the cabins department, primarily for designing and integrating thousands of prefabricated cabins, tailored to each individual ship.
Cabin design starts with a high-level layout. Solid Edge is used to design and verify the initial integration of the cabins to the vessel. This is an important part of the ship design, which requires a lot of communication between various teams at Chantiers de l'Atlantique, the ship owners as well as third-party architects and designers.
Once the basic layout is agreed upon, Chantiers de l'Atlantique's design and engineering specialists create each cabin in detail from the basic room design, bathroom layout and electrical cabling to design elements like lighting, bespoke woodwork and unique furnishings. The conceptual and detailed design phase is executed in Solid Edge.
"The designers and engineers can coordinate and integrate their work in Solid Edge and easily communicate with the suppliers we work with in the cabins department," explains Gwenael Enet, cabins design department manager at Chantiers de l'Atlantique. "Working in Solid Edge enables us to go from a general design phase to a more detailed phase without losing information. Solid Edge allows us to improve the quality of our cabin design models. We can communicate better with the designers and architects on the customer side as well as our suppliers and colleagues in production who integrate our cabin designs."
The cabins designed in Solid Edge are constructed on a dedicated assembly line in the shipyard, where they construct 25 to 30 cabins per day. Then, they are ready to be placed in the cruise ships under construction, saving time and boosting the quality of the integration process.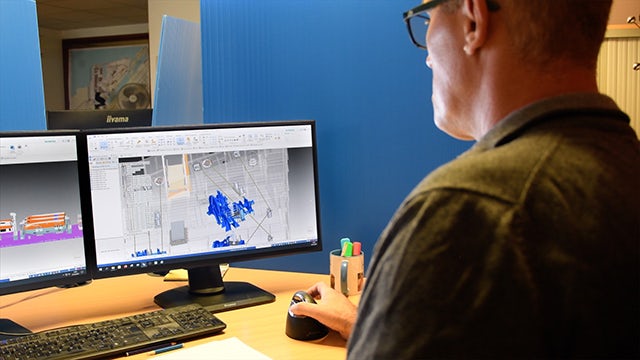 David Selosse, designer and Solid Edge design expert, working on integration aspects on a vessel.
Strengthening the design process with Solid Edge
The huge advantage of Solid Edge is that it is a solution that enables designers to create refined, complex and detailed concepts while interfacing with other teams and design studios working on different sections of the ship. Being able to use Solid Edge to interface in a multi-CAD environment allows for easier communication between product development teams and integration into the larger vessel design.
Sébastien Blanchard, product data management (PDM) and CAD manager at Chantiers de l'Atlantique, appreciates the strength of Siemens' solutions as well as the Solid Edge development team.
"Siemens has a large portfolio, which is important for us because we have several types of subjects," states Blanchard. "It is easy for us to find a solution in Siemens' Xcelerator portfolio. Of course, we always compare solutions before choosing new tools."
In addition to using the CAD capabilities of Solid Edge, Chantiers de l'Atlantique has chosen Solid Edge Technical Publications to improve the creation of technical documents, including cabin assembly documentation. "We have a strong relationship with the Solid Edge team," continues Blanchard. "We are able to consistently exchange and compare our visions."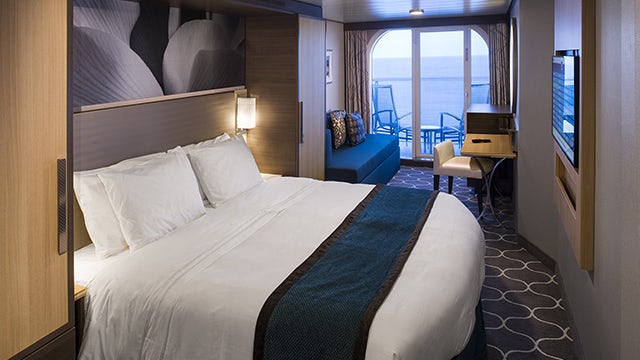 A detailed cabin design.
Continuing the open exchange
The open exchange has become a strong point between the designers in Saint-Nazaire and the Solid Edge development team in Huntsville, Alabama. David Selosse, designer and Solid Edge design expert at Chantiers de l'Atlantique has travelled to Huntsville to work on beta testing with the Solid Edge development team for several years now.
"I have been to Huntsville three times and it is always a fruitful exchange. We bring our ideas and needs directly to the Solid Edge development team and consistently feel that we are heard and understood," explains Selosse.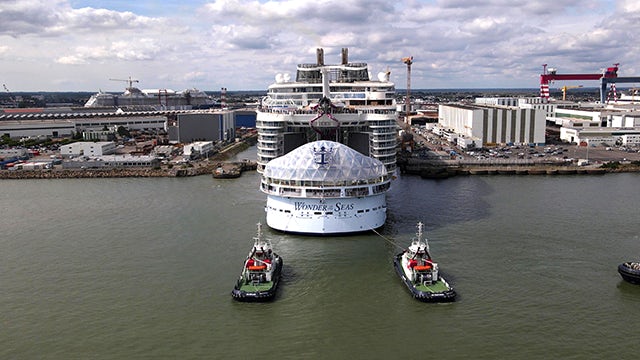 Images courtesy of Royal Caribbean International.