Case Study
Turning complex design concepts into a competitive advantage for building the world's largest cruise ship
Chantiers de l'Atlantique uses Solid Edge to save time and boost quality for cabin design and integration
Chantiers de l'Atlantique
Chantiers de l'Atlantique is one of the world's largest shipyards, constructing a wide range of commercial, naval and passenger ships in Saint-Nazaire, France. They are a key player in the fields of design, integration, testing and turnkey delivery of cruise ships, military ships and electrical substations for off-shore wind farms.
https://chantiers-atlantique.com/en/
Headquarters:

Saint-Nazaire, France

Products:

Solid Edge

Industry Sector:

Marine
Complexity redefined
Some of the world's most legendary ships have been built by Chantiers de l'Atlantique in Saint-Nazaire, France, one of Europe's most renowned shipyards. From the SS Normandie and the Queen Mary 2 to the more recent Celebrity Beyond and Wonder of the Seas, Chantiers de l'Atlantique is not only one of the largest shipyards in Europe, it also literally builds history.
Wonder of the Seas is the world's largest passenger ship and Celebrity Beyond has the first cantilevered floating platform that slides along the side of the ship from sea level to 13 stories above – a feat of engineering.
These vessels redefine complexity. Consider Wonder of the Seas with 18 decks, 2,865 staterooms that can handle 6,988 passengers, 24 elevators and amenities ranging from water parks, surf simulators and giant swirling deck-to-deck water slides to a zip line, theatres, a casino, climbing walls – not to mention 20 restaurants and 35 bars. The crew capacity is 2,300 and it has a cruising speed of 22.5 knots.
"At our yard, we are aware that we have designed and built one of the most exceptional ships in the history of the cruise market," says Laurent Castaing, general manager of Chantiers de l'Atlantique.
"Wonder of the Seas is a unique synthesis of innovation, state-of-the-art technologies and savoir faire of thousands of engineers and skilled workers. This splendid ship is really a symbol of the faithful and fruitful partnership we have established with Royal Caribbean International for nearly four decades."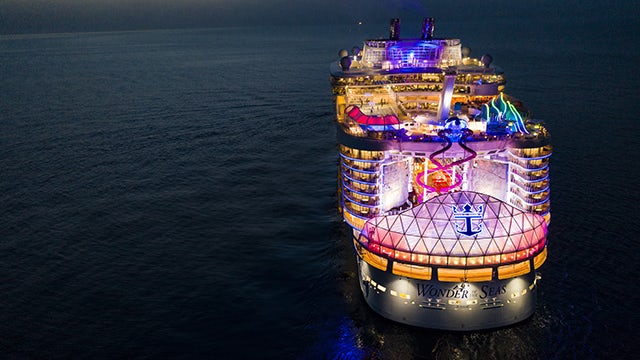 Keeping the competition at bay
Construction of Wonder of the Seas started in April 2019 and Royal Caribbean took delivery in early November 2021. Even though there were some delays due to the pandemic, this was an impressive timeline. Wonder of the Seas measures 362 meters (m) in length and is the biggest cruise ship on the seas, weighing in at 236,857 gross tons.
"Harnessing complexity for us is a matter of process," says Yves Pelpel, technical director, Chantiers de l'Atlantique. "This is especially true for engineering. We have a robust process that we have developed over a number of years. In terms of competitiveness, the more complexity we have, the happier we are because it will be more difficult for Far East competitors to enter the market."
An integrated digital twin
One of the key ways Chantiers de l'Atlantique manages complexity is by using a customized integrated digital twin. The comprehensive digital twin is built in Intergraph SmartMarine software and complemented with best-in-class specialty software and other integrated tools. This integrated omputer-aided design (CAD) system is directly linked to SAP enterprise resource planning (ERP).
"We have an integrated CAD system where we put the whole structure – all the piping, ducting and cable trays," says Pelpel. "Around that we have different tools connected with that system. We have a pragmatic approach. For each area, we evaluate the products available on the market and choose the best one."
Creating a comprehensive digital twin to build something as complex as Wonder of the Seas is all about connectivity. The integrated digital twin is linked to the SAP ERP. Immense as it is, the digital twin is updated nightly so everyone is constantly working with the correct data and information.
Says Pelpel, "Here we really have been one step ahead. This allows us to do preoutfitting. Thanks to this, we have been able to conduct the engineering in phases in advance."
Harnessing complexity
A "typical" ship at Chantiers de l'Atlantique contains millions of parts, thousands of components and a variety of finished products, ranging from floors of prefabricated cabins, elevators, engines and heating, ventilation and air conditioning (HVAC) systems to water slides and swimming pools. All this needs to be designed and integrated in the digital twin before it is integrated into the physical vessel.
During the process, hundreds of designers, engineers, integrators and production specialists work on the digital twin. The amount of data exchanged is immense. To manage this complexity, the entire company works on an object-centric process following the bill-of-materials (BOM) throughout the workflow. Updating data and therefore the entire digital twin every evening is central to the process.
"From the initial design to building the ship, we want to stay object-centric," explains Sébastien Blanchard, product data management (PDM) and CAD manager of Chantiers de l'Atlantique. "We have a system with an automatic BOM and we directly go from the 3D model or the 2D model in the CAD system to the ERP every night. For one ship, we send nearly 100,000 parts in our BOM from the 3D model to the ERP system every single night. This is the only way that everyone involved can be up-to-date."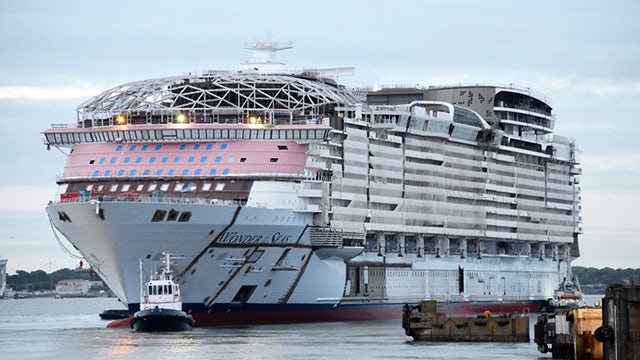 Integrated best-in-class tools
If you think of SmartMarine as the digital framework and the information technology (IT) infrastructure as the network, the core tools are the individual software packages that are used by experts throughout the organization.
One of these tools is Solid Edge® software, an easy-to-use, versatile and intuitive CAD package that is part of the Siemens Xcelerator business platform of software, hardware and services.
Solid Edge is used throughout the Cabins Department, principally for the design and integration of thousands of prefabricated cabins or staterooms, tailored to the personality of each individual ship.
"We have a good relationship with the Solid Edge team. It is good to be able to exchange and compare our vision and Siemens' vision," explains Blanchard. "Siemens has a large portfolio. This is important for us because we have many different needs. Of course, we always compare solutions before choosing new tools, but we tend to find our solutions in the Siemens portfolio."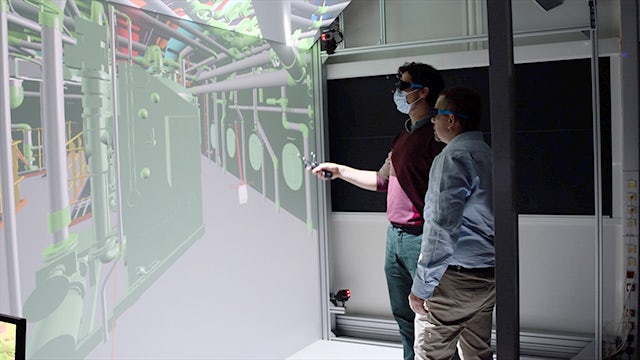 The IT department has an innovative virtual reality room where customers can walk into the 3D model of the ship to examine the design. The virtual reality model is also used for internal reviews of design concepts or reviews with subcontractors.
Designing thousands of cabins
Solid Edge is used to design and verify the initial integration of the cabins into the vessel via the SmartMarine digital twin. This is an important part of ship design and requires a lot of iterations between the teams at Chantiers de l'Atlantique, the ship owners and the third-party architects and designers involved in projects like Wonder of the Seas.
Once the basic layout has been agreed upon, specialists from the design and engineering teams create each cabin in precise detail from the basic room design, bathroom layout and electrical cabling to design elements like lighting, bespoke woodwork and unique furnishings. The entire process is completed in Solid Edge, from first the conceptual phase to the second more detailed design phase.
"All the designers and engineers can coordinate and integrate their work in Solid Edge and easily communicate with the many suppliers we work with in the Cabins Department," explains Gwenael Enet, cabins design department manager, Chantiers de l'Atlantique. "Working in Solid Edge lets us go from a general design phase to a much more detailed phase without losing information. Solid Edge allows us to improve the quality of our cabin design models. We can communicate better – not only with the different designers and architects on the customer side – but also with our suppliers and colleagues in production who have to integrate our cabin designs into SmartMarine."
The cabins that are designed in Solid Edge are constructed on a dedicated assembly line in the shipyard, where they construct between 25 and 30 cabins per day. They are prefabricated and are ready to be placed into the cruise ships under construction, saving time and boosting the overall quality of the integration process.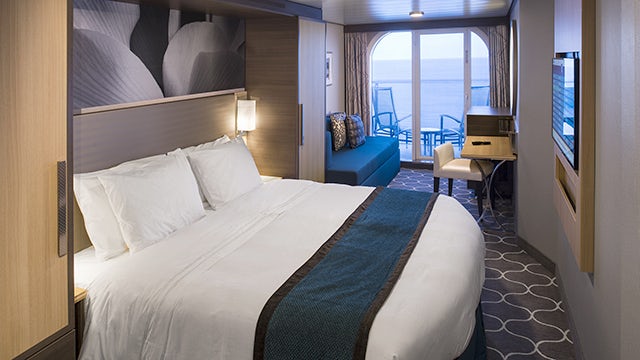 Solid Edge is used throughout the Cabins Department, principally for the detailed design and integration of thousands of prefabricated cabins.
Continuous process improvement
"We handle an enormous number of objects and need a tool that can interface between hundreds of different jobs," says Marie-Gabrielle Gossiaux, technical manager of hull integration. "So it is extremely important to have a unique digital twin that every person can consult easily based on SmartMarine. On the other hand, Solid Edge helps us develop concepts that are more mechanical, more complex."
The Solid Edge advantage lets designers create concepts that are refined, complex and detailed while interfacing with other teams and design studios working on concepts for other sections of the ship. It is possible to coordinate the entire vessel digitally throughout the company using the SmartMarine interface.
"You have to remember that our main job is as an integrator," says Gossiaux. "We have to be able to work together extremely well so it is not just everyone working on their own in their own camp, so to speak. The main idea is to utilize both solutions to our advantage and make a little flowchart: what do we do with SmartMarine and what do we do with Solid Edge."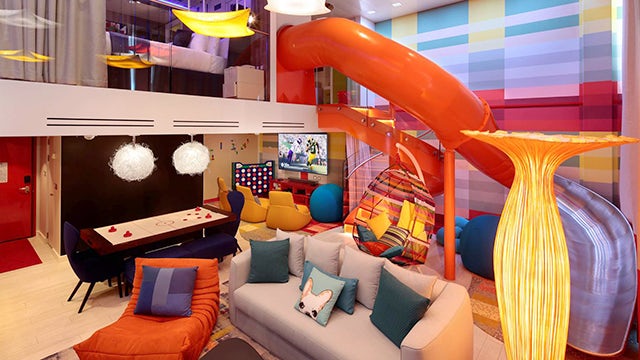 Still some work to be done
The process of creating this massive digital infrastructure is still a work-in-process (WIP) and is continually undergoing improvements, especially as the cruise ships continue to become larger and more complex.
"Even though we have been working with Solid Edge for several years, we need to homogenize more: a more detailed standard catalog, a more detailed data structure," says Gossiaux. "Improvements like this across the company will let us extract information more accurately, which is something we don't always do at the moment.
"We have a lot of 'bread on our plate' as we say in French. In addition to the cruise ships, we are launching a new prototype and several military vessels as well. We have an enormous amount of work and new projects and need to use all our solutions as efficiently as possible. It is really a recurring theme at Chantiers de l'Atlantique: 'Work better. With less costs. Eliminate substandard work and work as efficiently as possible.'"
With the job book full for the next three to four years, Chantiers de l'Atlantique is looking forward to contributing to a cleaner and greener marine industry.
"We have a silent revolution going on with all the environmental schemes and challenges," says Pelpel. "We have already moved from diesel to more energy-efficient LNG ships. Almost all the ships we are building now have high-efficiency diesel engines and LNG solutions and we are leading with our innovation in fuel cell technology as well. In terms of propulsion itself, we have already invested a lot in sails. We hope to deliver the first 'sailing ships' by 2025."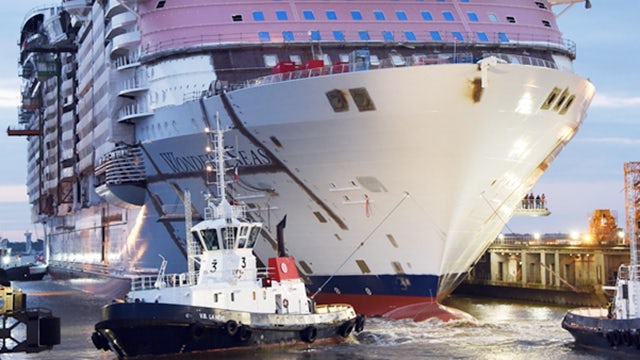 Images courtesy of Royal Caribbean International.