case study
Reducing design error probability by 25 percent
Carraro Group uses Capital Essentials to reduce functional test time by 50 percent...
Carraro Group
Carraro Group designs and manufactures solutions for agricultural machines, from tractors to combine harvesters. Since establishing its axles and transmissions division, Carraro Group has become a key partner for the world's leading manufacturers of agricultural machinery.
http://www.carraro.com/
Headquarters:

Rovigo, Italy

Products:

Capital, Capital Essentials

Industry Sector:

Heavy equipment
Improving farmers' work and quality of life
Carraro Group was founded in 1932 with the goal of improving farmers' work and quality of life. It designs and manufactures solutions for agricultural machines from tractors to combine harvesters. Since establishing its axles and transmissions division, Carraro Group has become a key partner for the world's leading manufacturers of agricultural machinery. This global organization has nine manufacturing plants and over 3,000 employees.
Additionally, Carraro Group is creating a new paradigm in the agricultural equipment sector with the introduction of its hybrid tractor models and a line of zero impact eTransmission products, designed for hybrid and fully electric vehicles. The company's lean team of 11 harness and electrical engineers creates roughly 50 wire harnesses per year.
"Today, our focus is reducing emissions and maximizing machine efficiency for earth moving machines and orchard and vineyard equipment," says Paolo Righetti, electrical competence center director at Carraro Agritalia, Carraro Group's tractor division. "Technology, innovation and people are our pillars – the starting points to position ourselves as the world's leading manufacturer of gears and transmission systems."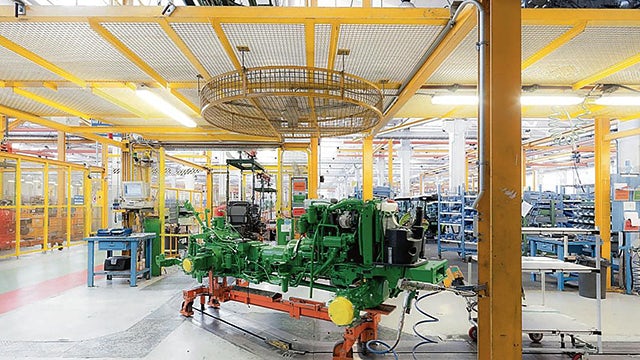 Keeping up with accelerated production
In 2014, Carraro Agritalia's rapid growth prompted its busy research and development (R&D) team to look for new tools for streamlining electrical wiring and harness design.
"Wiring and harness design is critical for Carraro Agritalia, because it is the heart of the vehicles we manufacture," states Righetti. However, the changing design requirements for creating powertrains for heavy equipment challenges primitive simulation and analysis tools. To accommodate the growing number of complex software-driven product features, functions and operating systems, sophisticated software validation and revision management are required.
"Our existing electrical design environment was sufficient when we were just getting started," Righetti explains. "However, as we expanded our team and began taking on more projects, quickly and efficiently tracking errors and troubleshooting mistakes became critical and the tool we had in place made this slow and cumbersome." The existing tool did not provide the ability to perform design rule checks (DRCs), which was an important next step as the company ramped up project volume.
Carraro Agritalia's R&D team needed a solution that could integrate harness design with wiring, so data could be easily transferred and reused throughout development. They also needed to minimize errors and reduce the time required for parts assignment by eliminating tedious manual tasks. The ability to automatically generate custom reports was also essential.
"Reducing errors during design is of paramount importance," states Righetti. "Manufacturing errors can significantly delay production and require time-consuming manual changes before manufacturing can continue." Design mistakes that persist into the finished product can result in mandatory recalls, impacting brand credibility among customers and prospects. "To prevent post-production faults, we needed a single-source data management system and a way to test and validate the designs early in the process when they are easier to correct," Righetti explains.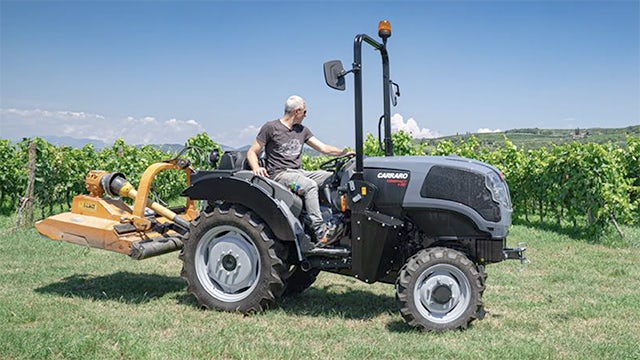 Enabling the right design, the first time
After the discovery and pre-sales activity with Siemens Digital Industries Software solution partner, Har-Tech, Carraro Agritalia's R&D team selected Capital™ Essentials software. They used the software to handle the demands of designing electrical schematics and harnesses for its growing catalog of tractors and agricultural machinery, including its line of hybrid tractors and eTransmission products. Although Carraro Agritalia evaluated other solutions, Capital Essentials stood out due to its ease of use and value for the price. Capital Essentials is part of the Siemens Xcelerator business platform of software, hardware and services. 
Capital Essentials helps wire and harness designers achieve dramatic return-on-investment (ROI) with powerful, intuitive functionality. The software is also optimized for rapid deployment and easy installation. Design and harness tools can be used individually or deployed together, which enables wiring design data to flow seamlessly to the associated harness designs, reduces effort and minimizes the risk of errors.
"Capital Essentials is a next-generation tool that provides us with an easy and streamlined way to track, share and analyze engineering data and information throughout the design cycle," Righetti says.
Using Capital Essentials enables the engineering team to rapidly achieve error-free electrical and harness designs the first time and take advantage of numerous validation features in the future. They can automatically create production-ready drawings, bill-of-materials (BOMs) and all the files and reports needed for costing and manufacturing activity. Capital Essentials integrates with 3D computer-aided design (CAD) systems so engineers can model the design then engineer the electrical details in Capital Essentials. "One of the big selling points for Capital Essentials is its strong integration capabilities and the potential to pull data from a variety of CAD, MCAD and PLM solutions," Righetti says.
Capital Essentials is intuitive and easy-to-use and comes with video tutorials, online training, extensive documentation and support from an active user community. Additionally, Capital Essentials offers full data compatibility with Siemens' Capital™ software electrical engineering (E/E) systems development solution, making it seamless for Carraro Agritalia to partner with original equipment manufacturers (OEMs) who use Capital solutions.
"By using Capital Essentials and this new approach, we can eliminate errors, accelerate time-to-market with new products and be confident that customers will not waste time or productivity fixing machinery," states Righetti.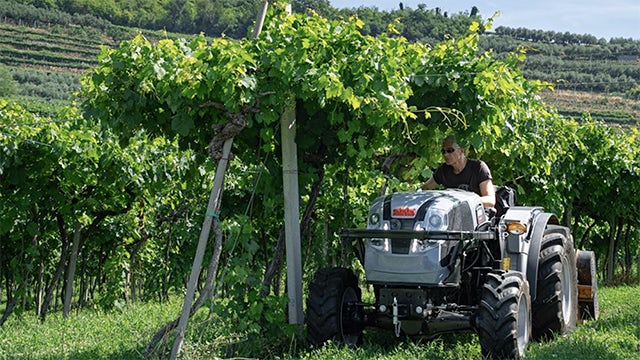 Integrating code library to enable early verification and eliminate errors
As part of the deployment, Righetti worked with Har-Tech to create a library of electrical component models that correspond to the electrical symbols and Carraro Agritalia code and integrated this library into the Capital Essentials tool.
Additionally, Har-Tech created checklists and automatic test sessions to validate schematics prior to creating the prototype, which enabled Carraro Agritalia's R&D team to perform the first phase of validation and checks before placing the first harness order.
By simplifying the process of designing and verifying complex modern wire and harness designs, Capital Essentials is helping Carraro Agritalia establish a presence in the electric tractor market. According to the Global Autonomous Electric Tractor Market 2021 research report, this is projected to grow at a compound annual growth rate (CAGR) of 32.7 percent from 2021 to 2027 and reach about $4,233.50 million by 2027.
Gaining a competitive edge with fewer errors and faster test times
Since implementing Capital Essentials, Carraro Agritalia's R&D team has expanded its use of Capital Essentials from two licenses to seven, substantially reducing costs and increasing productivity. They have reduced the probability of design errors by 25 percent, increased functional team to clearly understand connectivity and circuit behavior and correct any issues early in the design cycle. Har-Tech will be an integral part of that process, planning to introduce simulation into the design process for continuity, as well as voltage drop and current directions and calculations. In this way, Carraro Agritalia's engineers can work faster and more accurately than they can with traditional systems.
"Our goal is to improve the lives of workers operating agricultural and construction machinery," says Righetti. "With Capital Essentials in our toolbox, we can deliver top-quality machinery to market faster, reduce operational overhead and risk and deliver our promise to reduce emissions while maximizing machine efficiency."