Case Study
Use of 3D CAD helps garden equipment maker produce better, more stylish products
Starting from a simple sketch on paper, Blue Bird develops working prototypes using NX
Blue Bird Industries
Blue Bird Industries is an internationally renowned brand, specializing the design and manufacture of brush cutters and garden machinery.
http://www.bluebirdind.com
Headquarters:

Zanè, Vicenza, Italy

Products:

NX

Industry Sector:

Industrial machinery
Globally established brand
Blue Bird Industries Fabbrica Motori Srl. (Blue Bird) has implemented a complete workflow, from paper sketch to working prototype, leveraging unique 3D models designed using NX™ software from product lifecycle management (PLM) specialist Siemens Digital Industries Software. NX is the industry's most integrated, flexible and efficient solution for product design, engineering and manufacturing.
Blue Bird is a well-known, globally established brand, manufacturing gardening equipment and two-stroke internal combustion engines. The company offers a high-quality product portfolio, efficient post-sales service and a solid and flexible sales organization. These attributes have enabled Blue Bird to expand across Europe and into Asia and Latin America.
Based in Zanè, near Vicenza, Italy, Blue Bird was founded in 1978 to manufacture brush cutters and hedge trimmers powered by internal combustion engines. Over the years, production has expanded to meet market demand. In 2005, through an acquisition, the company added the capacity to produce wheeled brush cutters for professional and semi-professional uses. Today, the Blue Bird catalog includes brush cutters, hedge trimmers, motor pumps, earth augers, olive pickers, chain saws, shredders, lawn mowers, lawn tractors, vacuum blowers, transporters and a full range of accessories. The company is also continuing its tradition of producing high-performance two-stroke engines for gardening applications, go-karts and mini-motorbikes.
Blue Bird operates on all continents, with 65 percent of its revenue from Italy and the remaining 35 percent coming from the rest of the world. "Our flagship product is certainly the brush cutter," says Fabio Ferroni, manager of Blue Bird's engines and power products department. "However, our two-stroke engine is the core element around which we have developed a full program, with power ratings from 27 to 58 cubic centimeters (cc) to cover multiple applications and different customer categories, from wholesalers to retail chains and single stores."
market leadership, Blue Bird has consistently invested in human and technological resources. New products are developed starting with marketing considerations or to comply with new engine standards and regulations. "The development of the latest two-stroke engine program was driven by the enactment of the Euro 2 standard for off-road mobile equipment," says Ferroni. "Our design cycle starts with the engine, the core of the product. Once the functional geometric parameters are defined, we move on to the design of the external envelope."
Styling is crucial, because consumer buying decisions are influenced by visual impact as well as performance and safety. The products must also be compact and lightweight for easy handling and maneuverability. "When the design is complete, we build the first rapid prototypes and the molds," says Ferroni. "Having designed a full 3D model, we produce the first samples. After optimization in the laboratory, we launch the production of molds and tooling and, after further enhancements, we introduce the product to the market."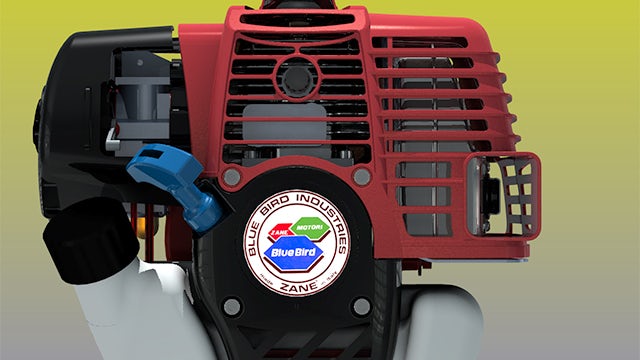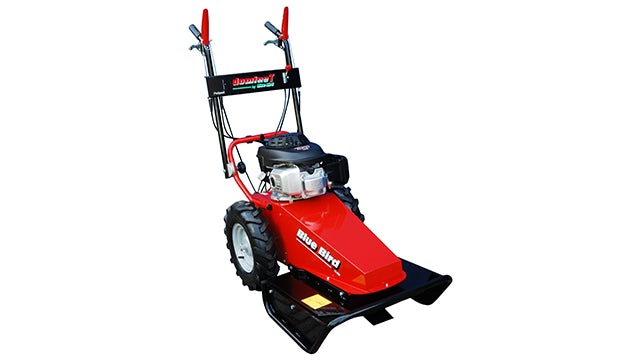 The way to better design
The subcontractors that collaborate with Blue Bird's engineering department exchange drawings and models on a regular basis, but use different software packages. In 2010, Blue Bird started searching for an alternative computer-aided design (CAD) software system. "We wanted to have direct interaction with our partners," Ferroni says. "We tested different software packages and ultimately realized that a mid-range CAD software was no longer suitable. Increasingly sophisticated design required a product with wider functionality, so we turned to an advanced solution. The market offered a limited number of advanced products, including NX, that had already been adopted successfully by many of our third-party suppliers."
Relying on the reputation of the Siemens Digital Industries Software brand, Blue Bird's managers leveraged the support of a qualified partner, undertaking direct collaboration with Team3d to adopt NX. Team3d, an authorized reseller of the Siemens Digital Industries Software product portfolio, initially offered consulting partnership service to Blue Bird. In addition to software, Team3d also provided technical support for finite element analysis (FEA), an essential tool to help develop Blue Bird's products.
"Team3d has specific FEA expertise and data management skills," notes Ferroni. "This approach ensured that we did not have just a supplier, but a real consultant. Our activity is focused on the mass production of consumer goods, with significant costs for the construction of molds and tooling. This requires an accurate study of both functionality and visual impact. We must virtualize the design and model it accurately before it gets to manufacturing, so we can reduce the number of physical prototypes. To do this, we obviously need adequate tools."
Blue Bird designers also need to work not only on mechanical details, such as the motor shaft, pistons and cylinders, but also on style. "As we were moving to NX, we needed to update a few components of our products," says Ferroni. "Thanks to the software's ease of use and versatility, we became immediately familiar with NX, working on ergonomics and aesthetics to make our products more attractive and captivating, in line with market expectations."
Safeguarding heritage/investment
When Team3d presented the Siemens Digital Industries Software proposal to Blue Bird, it stressed the added value of synchronous technology. "Blue Bird had a huge archive of 3D models," says Antonio Martinelli of Team3d. "The company immediately recognized the benefits of leveraging the advanced features of NX, and we highlighted the possibility of repurposing legacy 3D models and archives, protecting their investment of many years of hard work and safeguarding a valuable heritage. NX helps Blue Bird reuse and repurpose models without any parameters or history. This helped us prove the great flexibility of a tool that perfectly embodies the concept of explicit design, while preserving all necessary parametric features."
"We appreciated this flexible approach," adds Ferroni. "Our style designer starts with a hand-drawn sketch and, by using NX, we can import this drawing as the starting point for developing a 3D model. After transforming the 3D sketch, we validate the product's visual impact with our marketing people, then we move on to mechanical design and the study of components. At that point, we make the first physical prototype to build a reliable sample. So, using NX, we can develop a working prototype directly from the solid model, starting from a sketch on paper."
As evidence of the ease of use for operators with basic CAD expertise, Team3d provided limited training on the software. "Blue Bird engineers appreciate the product's flexibility, computing power and advanced features," says Martinelli. "Another benefit is the possibility to diversify the approach to the same project, leveraging the master model concept. This allows Blue Bird to improve design cycle time, because you can execute processes in parallel and collaborate concurrently on the same design."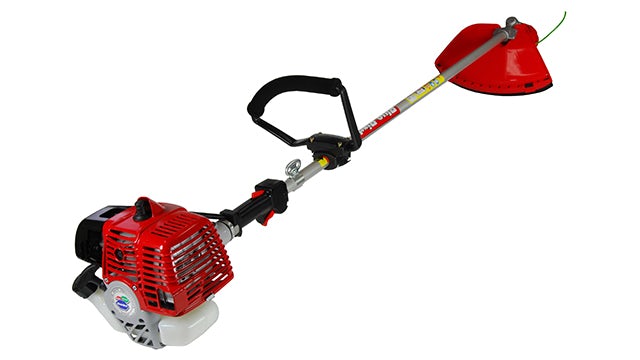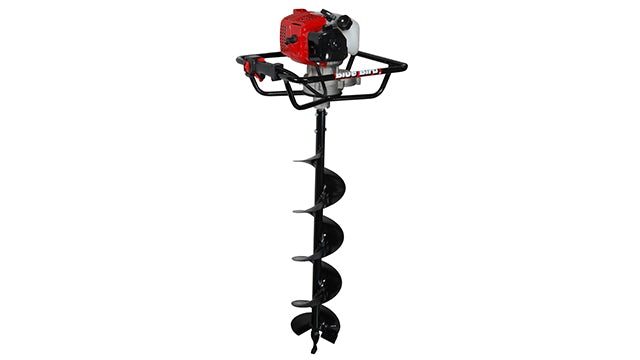 The importance of FEA
An internal combustion engine is an intricate combination of mechanical elements and thermal-fluid dynamics. Complex calculations are required to develop a reliable product with optimal performance and heat exchange to ensure excellent engine operation. Calculations made in the preliminary design stage focus on distribution, displacement, stroke and bore size. Other aspects, including heat exchange, pressure inside the combustion chamber and optimization of suction and exhaust pipes, require thermodynamic FEA. "We have always entrusted such analysis to external offices," says Ferroni.
He explains, "The fluid dynamics of an internal combustion engine cannot be analyzed with a spreadsheet. You need dedicated analysis tools and, most of all, solid expertise to interpret the results correctly. For the future evolution of our products, FEA will provide useful suggestions to make further significant quality leaps forward."
Looking ahead, Blue Bird plans to extend prototyping to FEA. For the time being, Team3d is providing the company with on-demand FEA, until Blue Bird engineers complete their evaluation of NX Nastran® software and its functionality. Once implemented, the solution will help Blue Bird deploy a complete workflow, from paper sketch to finished product.