Case Study
Leveraging the digital twin to avoid design flaws and reduce costs
Bell New Ceramics uses Solid Edge to improve design efficiency by 25 percent
Bell New Ceramics
Bell New Ceramics Co., Ltd. is a Taiwanese company that produces precision ceramics for customers in the global textile industry. It provides customers with low cost parts that maintain superior product quality.
http://www.bellcera.com/index.php
Headquarters:

New Taipei City, Taiwan

Products:

Solid Edge Cam Pro, Solid Edge

Industry Sector:

Consumer products & retail
Improving R&D productivity
Taiwanese company Bell New Ceramics Co., Ltd. (BNC) was launched in 1955. The company started out producing rice bowls, incense holders and mosaic tiles, but has since moved into the precision ceramic field. It created a new research and development (R&D) department in 2010 focusing on textile ceramic parts, which it supplies to customers around the world. These products act as textile thread guides and must provide resistance against high temperature, wear and acid and alkali corrosion. BNC also aims to play a part in the semiconductor supply chain.
To remain competitive, BNC leverages the latest technology to improve its R&D productivity while ensuring product quality. The 3D drawing software BNC initially adopted had multiple versions, which led to poor data compatability; therefore, the company took the opportunity to address some of the inefficiencies in its product development process.
Inefficient data sharing limits innovation
Each department uses different versions of existing software, causing transfer and compatibility issues when sharing data across teams. Teams still using older versions cannot access any drawing designs created with newer versions of the software. This barrier severely limits the development of collaboration and innovation within the company. BNC hoped that by implementing a new 3D design solution it could unify its teams and relieve cross-departmental communication issues.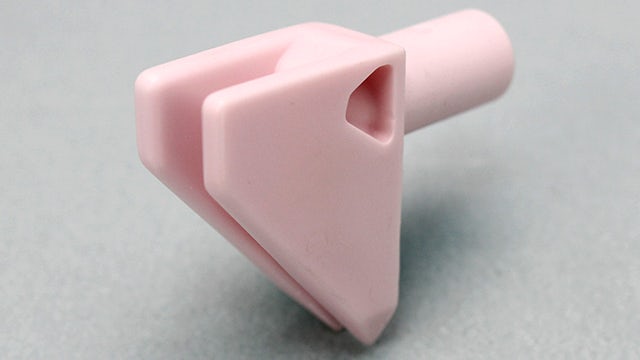 The company looked at various solutions and settled on Solid Edge® software, which is part of the Siemens Xcelerator business platform of software, hardware and services, because of their strong industry reputation and user-friendliness. BNC also wanted to develop new production machinery and decided to approach CADEX Technology Co., Ltd. (CADEX), a Siemens Digital Industries Software Expert Partner in Solid Edge, for help with implementing the solutions and complementary post-coding support.
Founded in 2009, CADEX provides customers with complete digitalization services, including computer-aided design (CAD), computer-aided manufacturing (CAM) and computer-aided engineering (CAE). CADEX helps customers reduce production costs, shorten development time, improve product quality and innovate with new products. Siemens recognizes partners who demonstrate leading expertise and competence in their solutions. Siemens expert partners are recognized by customers and Siemens for demonstrating superior business and technical intelligence.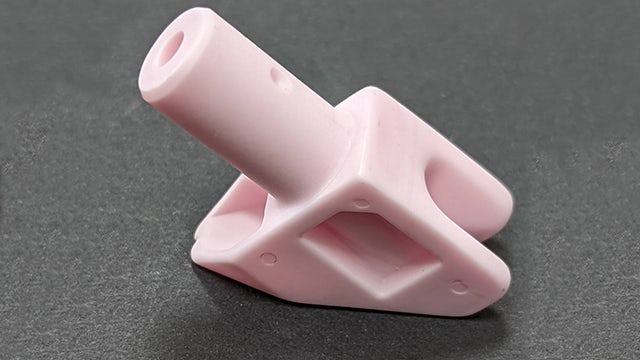 Implementing Solid Edge into R&D processes
Technical teams from Siemens and CADEX worked together to provide BNC with on-site support teams to help the company begin using Solid Edge in its production process as quickly as possible. This training is also offered to all new employees. The Solid Edge parametric and variable design features helped the company to reduce design time and the number of molds needed for testing purposes, helping the R&D team to build trust among other BNC departments.
Process simulation technology helped the company to develop a better equipment and tools required for use in production, making it easier to accurately budget for new projects. Using Solid Edge data management functions also enabled the company to find and retrieve historical data faster, enabling more efficient data re-use.
Synergies support improved efficiency
BNC realized strong results from the project due to the functionality of Solid Edge, which facilitated easy import and export of drawing data. Similarly, with all departments working on one consistent version of design software, cross-departmental collaboration was much smoother than before.
"Solid Edge improves the convenience of our design and manufacturing collaboration, reduces repeated communications and greatly improves efficiency," says Leo Huang, structural engineer at BNC.
Overall, the company saw design efficiency improve by 25 percent. This boost to efficiency, alongside better data re-use, enhanced productivity by 15 percent. The ability to test designs using the digital twin helped the company avoid design flaws that could damage work pieces and molds, saving costs. The user-friendliness of Solid Edge also meant that training new employees was a much quicker process than before.
Using Solid Edge also enabled BNC to speed up drawing processes. "Solid Edge has fast engineering drawing, view expression, view management, technical annotation and dimension control tools, and automatically conforms to selected drawing standards," says Frink Chiang, R&D manager at BNC. "Therefore, whether it is from a part model or an assembly model, the drawing and annotation tools can be used to quickly complete the drawing."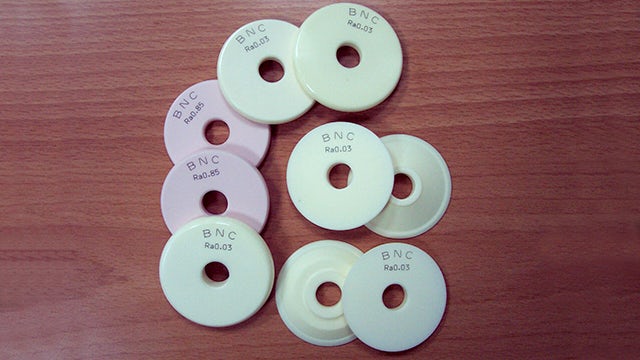 The team at BNC was also able to leverage Solid Edge to provide customers with better information about new products. "Solid Edge drafting software not only improves the efficiency, accuracy and productivity of the design process, but also provides customers with a more detailed visual representation," explains Leo Huang, structural engineer at BNC. "There are dual benefits for businesses and customers, so the use of 3D graphics software has become a major competitive advantage in the market."
"The functions and construction methods of Solid Edge not only improves the effciency, accuracy and productivity of the design process, but also provides customers with a more detailed visual representation. CADEX services also allow us to face challenges without worry," says Tim Chiang, project manager at BNC.
With the success of implementing Solid Edge in its product development processes, BNC is now investigating other ways to improve. It is currently considering implementing product lifecycle management (PLM) solutions in order to fully optimize its internal processes.