Case Study
PLM helps automaker reduce product development cycle by thirty percent
Use of NX, Teamcenter and Tecnomatix accelerates time to market for Foton Motor
Beiqi Foton Motor
Foton Motor has produced and sold over 5 million vehicles, ranking first in the international commercial vehicle market for two consecutive years. Prominent brands include Auman, AUV, Aumark, Ollin, Tunland, MP-X, Midi, SUP, View and Forland.
http://www.foton.com.cn
Headquarters:

Changping District, Beijing, China

Products:

NX, Teamcenter, Tecnomatix

Industry Sector:

Automotive & transportation, Heavy equipment
Aiming high with PLM
Founded in 1996, Beiqi Foton Motor Co., Ltd. (Foton) is China's largest commercial automaker and features a complete range of products. Currently, Foton possesses more than ¥30 billion worth of assets, employs a workforce of nearly 40,000 people, and has a brand value of approximately ¥42.865 billion. (¥ = RMB.) In 2012, it was the top-selling commercial vehicle manufacturer worldwide.
Foton is a backbone enterprise in China's auto industry with regard to independent brands and in-house innovation. Since its founding, Foton has amazed the world with its rapid development (at "Foton speed"), and accumulated an output and sales of over five million vehicles, including ranking first in the international commercial vehicle market for two consecutive years. Today, Foton has ten prominent brands: Auman, AUV, Aumark, Ollin, Tunland, MP-X, Midi, SUP, View and Forland.
According to the "Foton 2020" strategy, a "5+3+1" plan is now in full swing. Foton is building factories with an annual output of 100,000 vehicles per factory in five countries: Russia, India, Brazil, Mexico and Indonesia.
The company plans to expand its market share in the three most developed regional markets of North America, the European Union and Japan/South Korea, and is building a global headquarters as well as innovation, business management and operations center in China in order to maintain its leadership in the Chinese market.
By 2020, Foton plans to become an international automaker that integrates fashion, science and technology with environmental protection and humanity; manufacture and sell four million cars a year; and achieve an annualized sales revenue of ¥500 billion ... thus ranking among the world's top 10 automakers and becoming an international mainstream vehicle producer.
In implementing its strategy, Foton is capitalizing on the product lifecycle management (PLM) technology.
Coping with increasing amounts of data
In the highly competitive automobile industry, achieving faster time-to-market is crucial. This means accelerating innovation to make products that appeal to consumers, leading to increasingly complex vehicles. The resulting explosion of product data types and volume means that the classic management process is no longer adequate. Foton faced problems, such as long research and development (R&D) cycles, data errors and losses due to inconsistent data versioning, poor data communication between departments and untimely changes and updates that seriously hindered development.
"In 1998, GM took the lead globally by appointing a chief information officer (CIO) for product development to compile PLM strategies and promote PLM in factories all around the world," says Lu Qinzhu, director of the R&D Engineering System Section in the information technology (IT) Department at Foton Motor. "As a result, the time consumed from design to launch of a new vehicle at GM was cut from 42 months to 12 months. This case inspired us. Being innovation-oriented at Foton, we realized that PLM was a powerful and crucial tool that would enable us to focus more on research, development and design."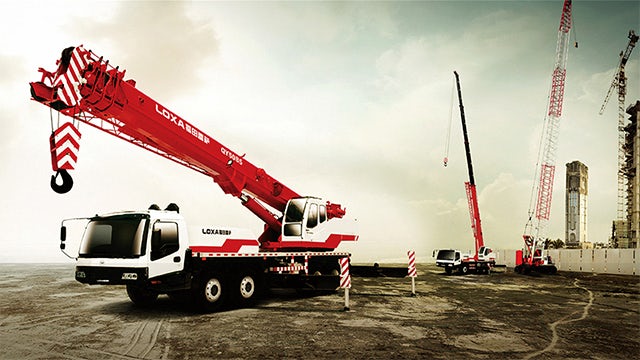 Eliminating departmental isolation and building design experience into the system
"NX, widely recognized in the mold industry, enjoys incomparable advantages in modeling, simulation and digital machining," Qinzhu says. "The rich experience of Siemens Digital Industries Software in the auto industry, and its great understanding of future trends and engineering consulting services provide the kind of support Foton needs to pursue international development. That, plus the advantages embedded in NX, led us to decide to work with Siemens Digital Industries Software."
Using NX™ software, Foton eliminated information isolation between departments, and incorporated engineers' design experience into the system, saving time by reducing redundant data entry. This significantly reduced training time; enabling engineers to skillfully apply the software to product design, helping the company stay ahead in introducing new products to the market.
Establishing a uniform platform
"Switching from disparate product development systems to an integrated, digital approach is just an early step in a PLM project. Without a uniform platform to manage electronic data, it would be impossible for an enterprise to hold on," Qinzhu says. "With our enterprise-level information planning, we have developed a clear map of information steps. Our next includes establishing a uniform platform to manage voluminous R&D data, and to interface with enterprise resource planning (ERP), supply chain management (SCM) and other systems in later stages to smooth out the whole process."
Foton chose Teamcenter® software, also from Siemens Digital Industries Software, to help the company create a uniform solution to manage its data generated using NX and other systems. Foton has formed a knowledge base comprising design and analysis databases. The company has also established a complete R&D process, with standardized tasks and work templates, incorporating knowledge into the R&D process. This enables more convenient sharing and better data retrieval.
Foton owns such prominent brands as Auman, AUV, Aumark, Ollin, Tunland, MP-X, Midi, SUP, View and Forland. Based on the uniform auto platform, with the establishment of different departments and sites that are able to effectively share data and collaborate, the company is now more agile. This improved flexibility enables Foton to more quickly respond to dynamic market preferences, as well as build greater quality into its products.
PLM delivers results
Siemens Digital Industries Software provided Foton with a complete range of computer-aided design (CAD), computeraided engineering (CAE), computer-aided manufacturing (CAM) and product data management (PDM) solutions. The software has enabled Foton to build a comprehensive PLM platform, allowing it to realize close integration during all stages of the product lifecycle.
With Teamcenter, Foton is now effectively managing its comprehensive product data. The use of Teamcenter has empowered workers to collaborate through the integration of upstream and downstream systems. Qinzhu notes that this leads to smooth and accurate data circulation in the company and shortens the product development cycle.
In addition, Foton has implemented the welding process planning and simulation functions of Siemens Digital Industries Software's Tecnomatix® portfolio to construct a digital plant.
"Based on the deepening application of the PLM technology, Foton has realized trans-regional management, collaborative design and production, data sharing, and uniform business processes and standards between its headquarters and branches," says Qinzhu. "This is in addition to the systematic management of R&D data. By adopting two main vertical and horizontal lines to manage product data effectively, the whole process – from product concept, engineering R&D to resources releasing – is now effectively under control in PLM.
After releasing resources, R&D data is formally distributed to downstream production and sales systems, reducing the product development cycle by 30 percent and the re-work load by 20 percent."
Supporting better decisions
"We plan to introduce project management and knowledge management systems as our next step," says Qinzhu. "As soon as suppliers are included in the project management system, we will be better able to control mold development and review, as well as more effectively manage costs and schedules. With design navigation, designers can make inquiries through the database, helping improve the output of new designers.
"The transformation of the whole IT system to a knowledge managementbased approach will enable us to make better decisions. With the continuing development of Foton's global business, attaining IT system support is also a major goal. Finally, providing support for commercial vehicles, passenger vehicles and financial systems is an important part of Foton's future. We plan to expand PLM from design to process, in both depth and breadth."