Case Study
BAIC teams up to implement vehicle energy management and model-based systems engineering
A Chinese automotive leader, BAIC optimizes fuel efficiency using Siemens Digital Industries Software solutions
BAIC Motor
BAIC Motor Corporation Ltd. manufactures and sells passenger vehicles throughout China. The company provides various car models, including a range of sedans, as well as sports utility, multi-purpose, crossover and new energy vehicles.
http://www.baicmotor.com/en
Headquarters:

Beijing , China

Products:

Simcenter Products, Simcenter Amesim, Simcenter Testlab

Industry Sector:

Automotive & transportation
Fuel economy: a key factor
Clearly, the global trend for fuel efficiency has arrived in China. Pushing fuel economy performance to its limits has become one of the core challenges for Chinese automotive manufacturers today. Fuel economy has become a deciding factor when purchasing a car.
Both consumer pressure and government regulations are driving original equipment manufacturers (OEMs) to update their products. "New fuel consumption regulations are putting huge pressure on OEMs to improve traditional combustion engines and gearboxes and re-evaluate full vehicle energy management," notes LV Yuan, engineer in the powertrain integration department of the R&D Center at BAIC Motor Corporation Ltd. (BAIC Motor).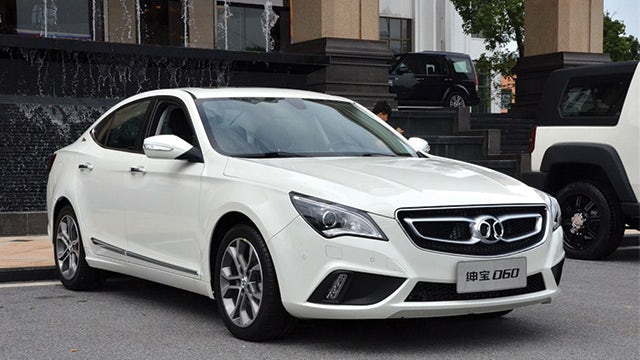 Avoiding a smoggy future
Reducing dependency on fossil fuels makes sense for myriad reasons. To start, oil dependency makes countries extremely vulnerable to fluctuations in world oil prices and oil market shocks. History shows that oil price increases precede economic downturns, which in turn impact economic and foreign policies. Even with new drilling techniques, like hydraulic fracturing (fracking), fossil fuels are becoming scarcer every day. Eventually, the global supply will run out. Still, even before running out of fossil fuels, the planet's ecosystem might be notably damaged due to carbon dioxide and other greenhouse gas emissions. Leading industrialized countries are seeking eco-friendly policies to control any damage and secure a sustainable environmental future.
Although the eco-friendly trend is readily apparent globally, China has the largest automotive market in the world and a huge potential for more growth with almost 20 percent of the world's population. On top of this, China imports approximately two thirds of its oil reserves, leaving its economy extremely vulnerable to market shocks. According to the World Bank, sixteen out of twenty of the world's most polluted cities are located in China.
Confronting hard numbers like these have made an impact. For the past five years, the Chinese government has been taking decisive measures and is one of the leading countries in supporting electric car technology. The effort is starting to show results. For the first time in history, Chinese fossil fuel emissions are declining. Still, while sales of hybrid and electric vehicles remain on the increase, the Chinese haven't lost their taste for traditional gas-powered vehicles. Chinese highways remain heavily saturated with gas-powered cars. This is why optimizing for fuel efficiency remains at the top of the Chinese automotive industry's agenda.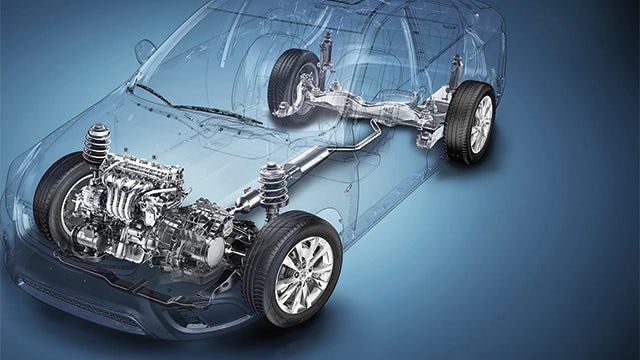 Teaming up with Simcenter Engineering services
BAIC Motor, a principal subsidiary of Beijing Automotive Industry Holding Co. Ltd., is one of the oldest automobile manufacturers in China and plans to continue leading by example. When the company purchased Saab Automobile from General Motors in 2009, it had acquired valuable Western know-how in its goal to secure a leading position in technology advancement and global resource integration.
BAIC is able to spend a significant amount of resources on research. There is a team fully dedicated to fuel economy and vehicle energy management and there is a clear mandate to tackle all previously ignored blind spots as well. Facing substantial challenges, BAIC cooperated with Siemens Digital Industries Software's Simcenter™ Engineering services to improve fuel-economy performance for the company's D60.
"Since fuel economy standards are strict, we needed external resources to optimize fuel performance " says Yuan. "Based on previous experiences as well as testimonials from other companies, we were convinced that Simcenter Engineering could bring added value to the table. Compared to other proposals, Simcenter Engineering offered the most complete solution and services."
Beyond trial and error
Relying on available prototypes to fix problems by trial and error was resource intense, causing BAIC to consider other alternatives. Model-based systems engineering (MBSE) turned out to be one of the best options. MBSE uses test data as input to develop a virtual system model. Targeted use of simulation can significantly reduce costs and save time when troubleshooting or developing a new product.
As a first step, the engineering team performed an elaborate series of full vehicle measurements on the BAIC car, the D60. These were then benchmarked against comparable vehicles from an established competitive brand. Testing took place on the test bench as well as on the proving ground with fully instrumented engines and gearboxes. The engineering teams ran several driving cycles, testing frequent speed changes as well as constant speeds over longer periods. Results were processed using Simcenter Testlab™ software.
"This project featured both testing and simulation, which was new for us," says Yuan. "The aim was to integrate the two to get the best possible results."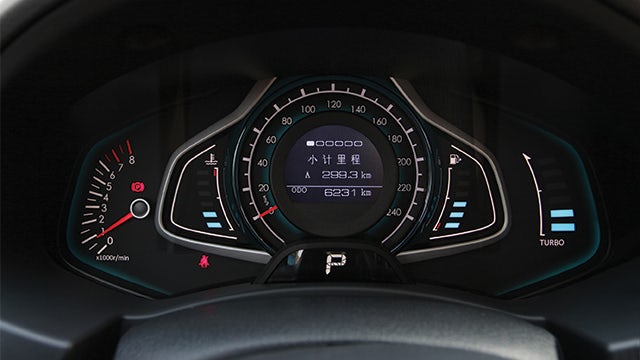 Taking simulation a step further
Using a combination of test data and parameters provided by BAIC, the Simcenter Engineering team developed two 1D models using Simcenter Amesim™ software. Using this innovative 1D solution, the team could easily create two separate models to enable accurate engine representation under cold and hot operational conditions. To assess fidelity, both models ran the same driving cycles as the actual physical test runs.
Yuan explains, "The simulated driving cycles resembled the previously test recorded vehicle behavior meticulously. Looking at the graphs, we were truly impressed by the Simcenter simulation solution."
After this, Simcenter Engineering services ran a sensitivity analysis to estimate the impact of certain parameter modifications. Each modification was accurately quantified according to fuel economy without deteriorating other performance attributes. From this information, the Simcenter experts created a shortlist of recommendations.
A set of predictive models was provided for each recommendation, allowing BAIC to make an informed decision regarding the D60 design and integration.
"In the end, we implemented four of the proposed recommendations," says Yuan. "We reduced the friction coefficients at the chassis level, which increased fuel efficiency by three percent. We also optimized the temperature control of the air intake system, delivering another one percent. We consider these results extremely good."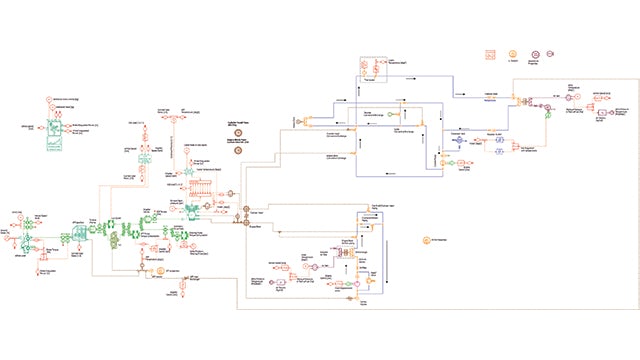 Closing the gap: zero tolerance for blind spots
"Working with Simcenter Engineering services has helped us restructure and refine our development process," notes Yuan. "We are determined and ready to take on previously ignored problems." Yuan is optimistic about the long-term. "We will definitely keep setting ambitious targets, beyond fuel economy and durability performance."
For now, working with Simcenter Engineering has helped BAIC build its reputation as a leading automotive supplier in China. Slowly but surely, the company has started to pursue an even more ambitious goal: closing the gap with European automotive brands and claiming a share of the global market.
Yuan concludes, "We will definitely keep counting on Simcenter Engineering services for support. The Siemens Digital Industries Software technical staff that supports Simcenter products has all the obvious competitive advantages. Indeed, they have skills, equipment and decades of experience. What we especially appreciated was their dedication. In their pursuit of perfection, they performed tasks outside the scope of the original project.