Case Study
Using 2D and 3D-based product designs to design process automation equipment
Auto-Win leverages Solid Edge to increase efficiency and reduce design costs by 20 percent
Auto-Win
Auto-Win manufactures and supplies automated production facilities used in the semiconductor, LCD, home appliances and automobile industries.
http://www.auto-win.com/
Headquarters:

Gyeonggi-do

Products:

Solid Edge

Industry Sector:

Industrial machinery
Making the switch to 3D design solutions
Auto-Win is a medium-sized business with a strong performance in developing process automation equipment for the semiconductor, liquid crystal display (LCD), home appliances and automotive industries. The company is dedicated to developing and investing in new technologies, training core technology specialists and creating future businesses.
Jikyung Solutec, a Siemens Solutions Partner, recommended that Auto-Win implement Solid Edge® software, an integrated 3D-based product design and simulation solution. Solid Edge is part of the Siemens Xcelerator business platform of software, hardware and services. Auto-Win has been gradually switching its business from the previous 2D-based design work to 3D design work.
The company started designing products in 2D 10 years ago, but as products diversified and became more complicated, frequent design changes began occurring due to complications and the inability to assemble parts. This resulted in delays in shipping products and a decrease in product quality. There were multiple design changes before the company could ship complete products. This required repeated production, which resulted in higher costs and increased workloads.
Since the Auto-Win team couldn't carry out prior product verification through simulations, they could only identify errors in the product design during the production and assembly stages. This became a major cause of frequent design errors and delays in product shipments.
At the same time, market demands for quicker turnaround continued to grow, resulting in increasing pressure to shorten the development period.
All tasks used to depend on 2D drawings that often created communication problems when providing customer service. It was also necessary to introduce a bill-of-materials (BOM) according to the production of multiple products, but the restrictions of 2D design meant that this was impossible.
Meanwhile, as products became more complicated, there was an increasing need for internal mechanisms and driving analyses. However, the structural analysis solutions did not work properly with 2D product data alone. Auto-Win also found that it could not reuse product data, even when preparing product manuals or marketing materials for customers. They needed a solution to solve these issues but it was difficult to reduce the product development period while minimizing risk.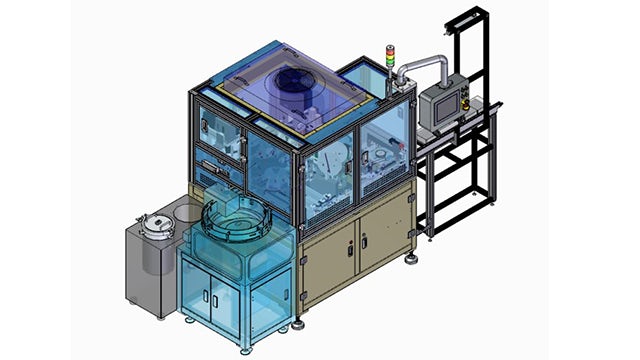 Key considerations for a 3D design-based process
Auto-Win decided to switch its product design to a 3D data-based process to overcome the physical time limits for product quality improvement. Although various solutions were available in the market, Auto-Win needed a solution that could reduce the designers' development time. The solution also needed to help designers enable easy and fast verification of design errors.
After considering Auto-Win's business challenges, Jikyung Solutec proposed Siemens' Solid Edge solution. Auto-Win knew they needed a solution that could combine 2D and 3D environments. The team examined how they could use Solid Edge in the following main categories: design verification, design change, design time and efficiency and expandability of design data.
Auto-Win looked at the possibility of reusing the product shape information in the BOM. They were also interested to see if the data flow system could deliver reusable, accurate product information that would be accessible throughout the product lifecycle, from manufacture to post-maintenance service. The company discovered that by adopting Solid Edge, they could expect efficiency improvements in the design and manufacturing processes.
Using Solid Edge accelerated the product design process and enabled quick adjustments. Through its examination, Auto-Win decided that Solid Edge was the most effective hybrid 3D product design solution, with built-in synchronization technology that improved the reuse of product data. Since Solid Edge also helped the team enable simulation using 3D product data, Auto-Win expected that it could reduce the complexity of product design work, which had been steadily intensifying.
Many of the designers' proficiencies varied and they needed the product design solution to enable both beginner and expert designers to quickly and easily adapt to changes. To solve this problem, Jikyung Solutec developed and provided customized online education content with levels ranging from basic to advanced tools for Auto-Win.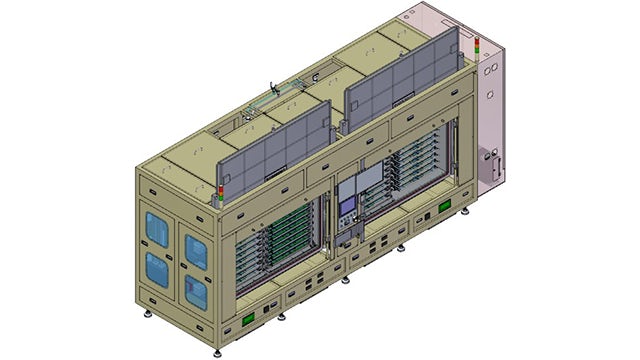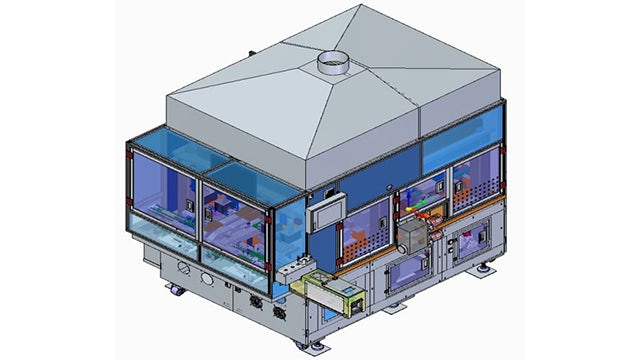 Introducing Solid Edge and process changes
There was previously no choice but to evaluate the finished products manually during the manufacturing process, relying solely on the experience of skilled workers. However, introducing Solid Edge has made it possible for the team to design products with more complicated mechanisms through interference checks, running simulations and accurately calculating BOMs.
"Using Solid Edge is very convenient for designers because it is easy to use and learn. In particular, we were able to apply it to business in real time and produce good results by utilizing online education content produced and provided by Jikyung Solutec," says Kang Sang-goo, general manager for Auto-Win.
Using Solid Edge helped the team significantly reduce product design errors, resulting in cost reductions of approximately 20 percent.
"In the product development process, we can now use Solid Edge to verify the ease of assembly for products with complicated shapes that were not easily identifiable on 2D drawings using 3D models in advance. This allows immediate and on-site verification of designs. As design verification and changes prior to the actual production became available, the total development time reduced significantly," says Sang-goo.
In the past, the unique characteristics of semiconductor and LCD production automation products with a large number of parts required regular interference checks and verification of ease of assembly. These processes are now much quicker with Solid Edge's BOM input/output function proving very useful for products with many parts. Using Solid Edge helped the team reuse 3D product models using the software in presentations and product promotional materials targeting customers. The 3D product models enable the production of high-quality 3D product images and calculation of design dimensions and weights to help customers better understand the products. "Solid Edge is a key solution for utilizing 3D product data throughout Auto-Win's production process and it will serve as a cornerstone to accelerate our client's digital transformation," says Yoo Dong-jin, sales director for Jikyung Solutec.
Using Solid Edge helps designers easily and conveniently handle large assemblies with many parts, such as Auto-Win's production automation products. In addition, it also enables the design team to share design works and completed sub-assemblies to allow for smooth assembly of the final product. In conjunction with Auto-Win's technology, using Solid Edge enables designers to efficiently produce and supply high-quality products to customers with significant benefits to Auto-Win's business performance.