Case Study
Reducing production planning time by 75 percent while optimizing use of internal resources
Using Opcenter APS enables Artis Matriz to improve rate of on-time deliveries by 50 percent
Artis Matriz
Artis Matriz is a manufacturer and distributor of plastic and metal products. It offers injection, cosmetic and precision molds, thermoplastics and technical parts for foaming, tooling, stamping, ceramic pressing and more.
https://artismatriz.com.br/
Headquarters:

Campo Largo/PR , Brazil

Products:

Opcenter, Opcenter APS

Industry Sector:

Industrial machinery
Continuously investing in technology
Artis Matriz is a small Brazilian company specializing in the design and manufacture of molds for the injection of thermoplastic materials. It also provides injection molding services for highly complex machinery.
Founded in 1991, Artis Matriz employs 80 people and is recognized for its high-quality products and service, serving multinational companies such as Aptar Group, Groupe Pochet, Silgan Dispensing Systems, Diehl Metering, DENSO, Honeywell, Siemens AG and WEG. For Artis Matriz, continuously investing in technology is a key factor for its business.
Murilo Olenik, industrial manager, explains, "Our production is 100 percent made to order and our customers are very demanding, both in terms of quality and delivery times. Technology is a key factor. We must continuously monitor our business processes, machinery and equipment, production flow and all the tools that support the company to meet the needs of our customers. When possible, we aim to even exceed our customers' expectations. In the end, this is what brings us more revenue and profit."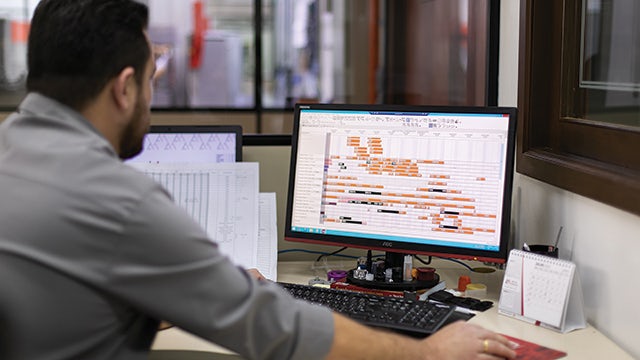 Spreadsheets aren't sufficient
In 2008, after one of its periodic reviews of business processes, Artis Matriz determined it needed a better tool for factory production planning and scheduling because using spreadsheets required too much manual work and rescheduling was difficult, which inevitably affected customer satisfaction.
Olenik explains that as soon as they realized the planning and scheduling process needed to be improved, they started looking for a more dynamic tool to replace the spreadsheets and reduce the pressure from other departments such as sales, purchasing, production and finance.
"Fortunately, we found Opcenter APS and after a few meetings with APS3 (Siemens solution provider), we were convinced that Opcenter APS was the tool we were looking for."
Aparecido Martins, director of APS3, recalls, "From the first meeting, we realized that Artis Matriz had done its homework. They knew very well their strengths and weaknesses. The introduction of a detailed production scheduling tool was an opportunity to improve not only the planning process itself, but to improve the company's entire business process".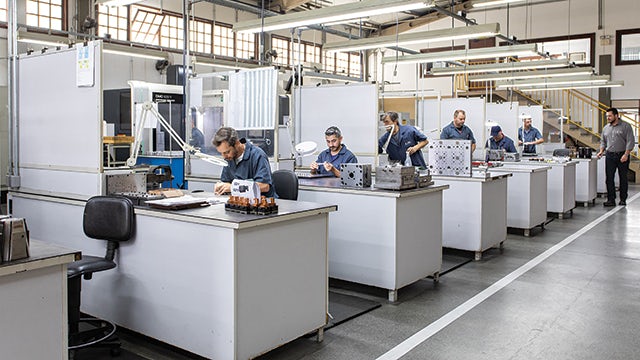 Working with a limited budget
Artis Matriz knew what it wanted, but it also knew its budget was limited. However, due to the various options and capabilities available in Opcenter™ APS software, the firm knew it was the best choice to meet its technical and budget needs.
"At the beginning our first question was whether it would be worth it to integrate Opcenter APS with our ERP system," says Olenik. "With the help of APS3, we realized that our ERP was well structured to provide excellent quotations and to control the total hours consumed by production, but our list of processes was not designed to make detailed factory floor schedules and that was what really the need. So we decided to use Opcenter APS in standalone mode, that is, without integration with other software."
Once that decision was made, the project went smoothly. Artis Matriz loaded the basic data (resources, support groups) from spreadsheets and started to register the manufacturing steps for each product directly in Opcenter APS. They started with the products that were already in production and gradually included all the projects sold, but not yet started.
Using this strategy, the first production models and scenarios were created in just a few days and this helped the planner adjust priorities to better accommodate delivery dates.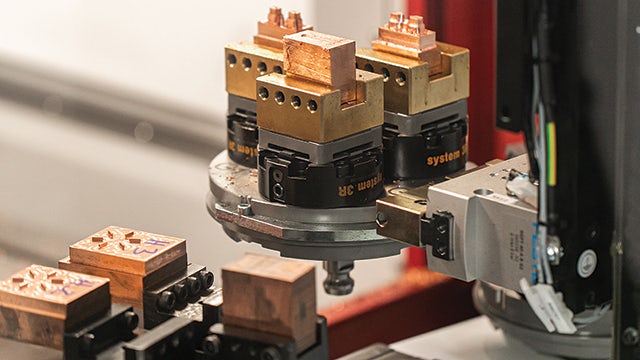 Realizing benefits rapidly
"We saw the first benefits of our efforts two-and-a-half months into the project," says Olenik.
Artis Matriz has been using Opcenter APS since 2008. However, its revenues dipped significantly during international financial crisis in 2009. "Even though our demand was reduced, Opcenter APS was a decisive tool for us because it helped us make better decisions about shift patterns and priorities without having to lay off people," says Olenik.
In addition to the huge gains in service levels, Artis Matriz also saw better use of resources, reduced delivery times and better internal coordination.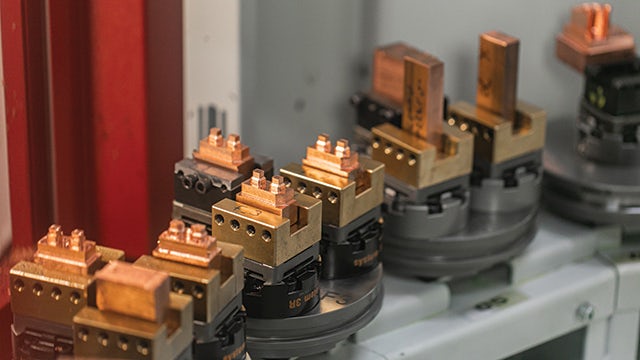 The true power of Opcenter APS came to light in 2011 when demand for the company really grew again.
The value of Opcenter APS for production scheduling can be quantified:
Reduced planning time 75 percent, from four days to one

Increased the use of internal resources by 24 percent, from 65 to 85 percent

Increased compliance with delivery deadlines by 50 percent, from 60 to 90 percent

Supported the better use of internal resources, greatly reducing reliance on outsourcing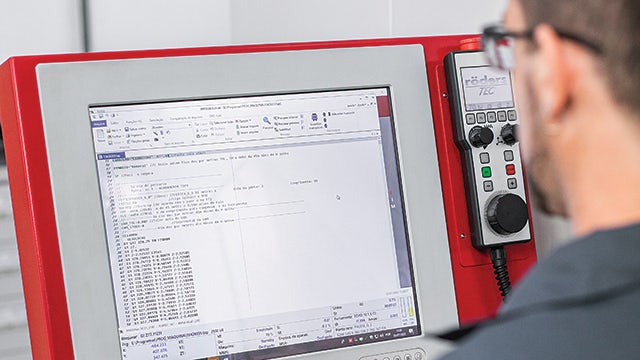 Opcenter APS becomes indispensable
"We can no longer imagine doing and managing detailed planning and scheduling without Opcenter APS," says Olenik. "Okay, it is possible, but the agility we have today is a key factor as every day we are pressured by our customers for shorter delivery times and high-quality products. With Opcenter APS, we now know in advance if there will be possible delays and we can change the schedule entirely and assess the consequences. In extreme cases, we need to tell the customer that they cannot meet the delivery date, but we do this several days in advance so the customer can also reschedule."
In 2020, Artis Matriz was pushed to its limits again due the COVID-19 pandemic. Olenik explains, "Many small businesses suffered a lot during the COVID-19 pandemic and some have disappeared from the market. We were impacted as well, but Opcenter APS and its capabilities to produce different scenarios allowed us to make good decisions and keep our company going strong."