Case Study
Industrial manufacturer reduces changeover time by 15 percent
Using Opcenter scheduling solution helps AQ Electric increase efficiency by minimizing nonvalue-added activities
AQ Electric
AQ Electric AD offers design, production and delivery of a wide range of LV and MV units as well as equipment for automation, sheet metal products and crane cabinets for leading and control. They also manufacture plastic injection molded parts, cables and cable harnesses and offer mechanical assembly of components.
http://www.aqg.se/en/electricradomir/
Headquarters:

Radomir, Bulgaria

Products:

Opcenter, Opcenter APS

Industry Sector:

Energy & utilities
Meeting demanding requirements
AQ Electric Radomir (AQ Electric) is a part of AQ Group AB (Sweden), which is a manufacturer of electrical cabinets, metal structures, electrical panels and components for global industrial customers with demanding requirements. The company has expertise in the design, production and delivery of a wide range of low voltage (LV) and medium voltage (MV) electrical cabinets as well as equipment for automation, sheet metal products and crane cabinets. The production processes also include cables and cable harnesses as well as mechanical assembly of components. AQ Electric products are used by industries such as power transmission, telecommunication, trains, food and trucks. The company has at its disposal a machine workshop with personnel that has more than 50 years of experience, two painting lines, a welding workshop for ferrous and nonferrous metals and machines for cutting, bending and stamping of sheet metal products.
Further, there are workshops for assembling and testing of electrical panels up to 20 kilovolt (kV) according to the International Electro-technical Commission (IEC) 61439 and for production of cable products as well as a line for cataphoresis coating. AQ Electric has a design team for metal and mechanical construction and design of electrical panels. AQ Electric has an annual turnover of €34.6 million, 750 employees and a factory with a production area of 22,000 square meters.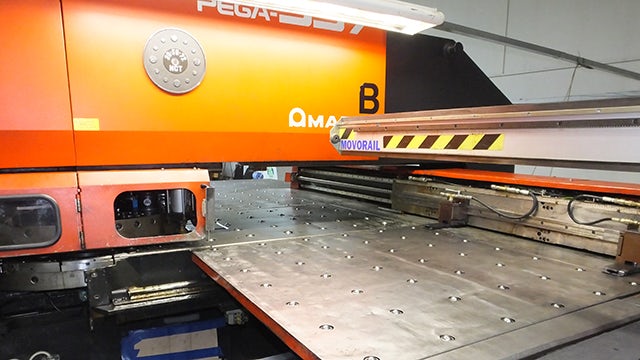 Challenges
The production is organized in two segments: sheet metal components and electrical cabinets assembly. Planning is key due to the complexity and variability of the produced parts. The management team is focused on production optimization, cost efficiency and integrating new technologies to provide the best product quality. They knew they needed a specialized software solution to satisfy these needs.
Claes Meligren, the AQ Group chief executive officer (CEO), says, "AQ aims to be a world leader in cost effectiveness, quality, security of supply, alertness and service. In a word, 'reliable.'"
The main challenges are the complexity of the production processes and the products manufactured, the huge number of production orders, the availability of a lot of primary resources and additional constraints such as instruments, equipment and operators. The great number of resources and constraints interfered with the ability to generate an effective production schedule.
Many AQ Electric users were engaged to generate production schedules by department and synchronizing these micro plans was a serious challenge. The appearance of each unplanned event such as a breakdown or late material delivery ruined the production schedule and required significant time for recovery.
The supply chain department did not receive proper information on what materials were needed and when, thus leading to overstock.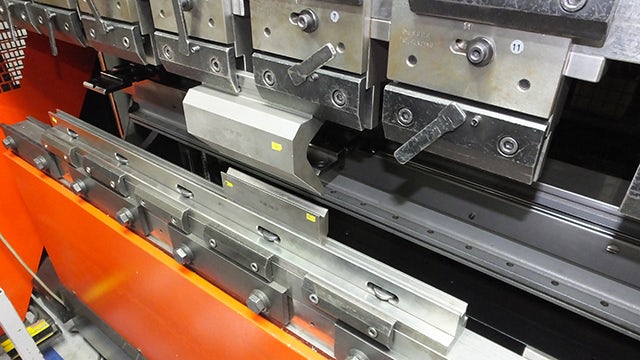 The solution
All these pains led to the decision to implement an advanced planning and scheduling (APS) solution. The aim was to eliminate waste (scrap, poor quality, over production, unneeded areas, stock, extra transports, etc.) to increase profitability and show environmental concerns as well as increase production efficiency.
After a detailed analysis of the solutions available on the market and assisted by SmartApps Ltd – a Siemens Silver partner with expertise in advanced planning and scheduling – AQ Electric selected Opcenter™ APS software Ultimate Edition as the best option to fit their needs. Opcenter APS is part of the Siemens Xcelerator business platform of software, hardware and services.
SmartApps is accredited as a Siemens Smart Expert for the Opcenter APS portfolio. It has developed integration modules for Opcenter Advanced Scheduling with many enterprise resource planning (ERP), manufacturing execution system (MES) and supervisory control and data acquisition (SCADA) systems in a variety of industries.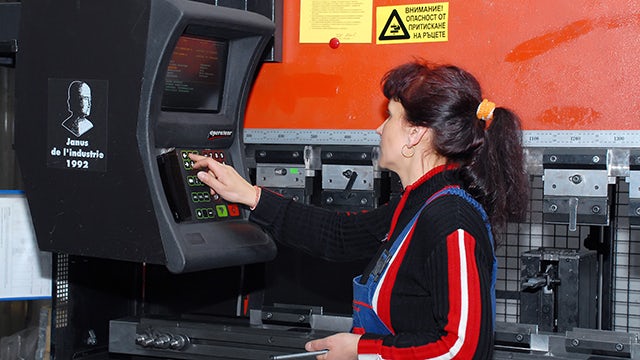 The implementation
During the implementation, a detailed analysis of the production model and processes in the company was made and the main sources of waste were identified. A strategy for achieving a balanced optimization was developed. Optimization algorithms, specific for each department, were developed, keeping in mind the specific requirements and additional constraints. An overall rule for synchronized scheduling of all company departments was created. The SmartApps team also developed integration with the existing ERP system.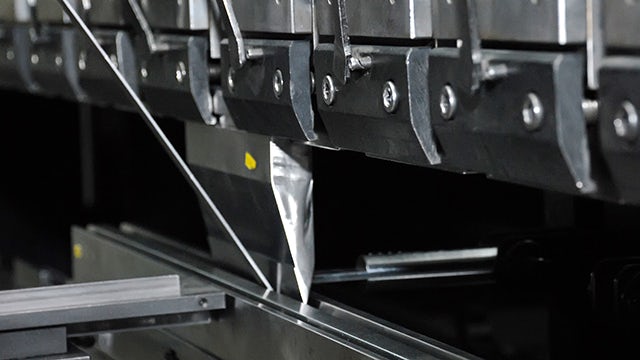 Results
Due to the Opcenter APS implementation, only one planner is now responsible for production scheduling. By using the optimization algorithms in each department, the efficiency and internal on time in full (OTIF) have increased.
The changeover times decreased by 15 percent while the internal OTIF for most departments increased by up to 98 percent.
The implementation of Opcenter APS led to better communication and collaboration between departments and improved work synchronization.
"The Opcenter APS solution implementation significantly increased our efficiency by minimizing activities that did not bring value," says Ivan Koussarov, division manager, sheet metal, AQ Electric Radomir. "The system gives us a glance at the future and the ability to identify potential problems and apply preventive measures before their appearance in order to avoid or decrease the damages."