Case Study
With NX, ÀNIMA delivers a new level of innovation, including a visually striking electric motorcycle
High-performance, comprehensive product development solution enables firm to take on complex projects worldwide, cut design time by 65 percent
ÀNIMA Barcelona
ÀNIMA Barcelona provides innovative design-based services across industries.
http://www.anima.es
Headquarters:

Barcelona, Spain

Products:

NX
"Helping companies to innovate through design"
ÀNIMA Barcelona (ÀNIMA) is an industrial design firm founded in 2002 by Diego Quiroga and Joan Sabata. From the beginning, ÀNIMA has combined creative talent with entrepreneurial energy to help customers improve product design and new product development. The mission and values of ÀNIMA are summed up in its motto: "Helping companies to innovate through design."
Today, ÀNIMA comprises a multidisciplinary staff of industrial designers, engineers and experts in marketing and innovation who work with a large network of international experts. This allows ÀNIMA to provide its services to companies from a wide range of industries, including automotive, sustainable mobility, machinery, industrial and personal equipment, electronics, medical products, bathroom fittings, lighting and furniture.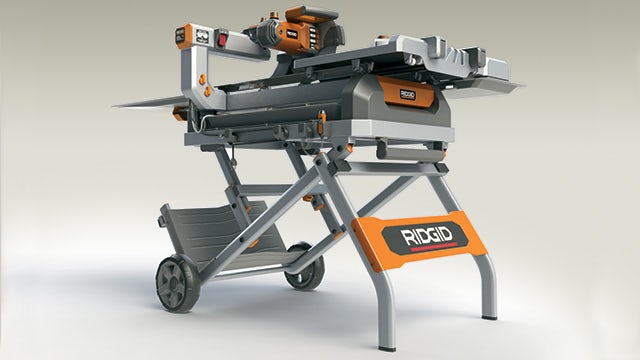 The search for a high-performance CAD system
The designers at ÀNIMA were highly-experienced at modeling solid objects in three dimensions. However, they began encountering more and more projects that demanded increasing use of advanced surfaces. In addition, the company wanted to expand its client portfolio into industries in which a high-performance computer-aided design (CAD) system was crucial, enabling it to develop more complex designs. ÀNIMA concluded that its current CAD system was inadequate, and the search began for a replacement.
To begin its search, ÀNIMA consulted engineering and product lifecycle management (PLM) specialist, Análisis y Simulación (AyS), a partner of Siemens Digital Industries Software. ÀNIMA explained its needs and long term plans. AyS studied the situation carefully, taking into account both the company's design process as well as the specific requirements of each of its departments. The selection phase included the evaluation of specific tools for advanced surface design and solid modeling in 3D. Some candidate systems were discarded because they did not support the Mac OS® operating system software from Apple.
During the selection process, ÀNIMA soon realized that a comprehensive tool was the most economical option, because it meant buying only once and maintaining a single system. The company also wanted a CAD system that avoided the problems of compatibility between different brands of software, so as to eliminate wasting time translating file geometry.
After attending several meetings and software demonstrations, ÀNIMA chose NX™ software from Siemens Digital Industries Software. ÀNIMA considered NX to be a comprehensive product development tool, calculating that its use could save the company up to 50 percent of its planned investment in the software. ÀNIMA also valued the tight integration of NX with the digital lifecycle management system, Teamcenter® software, also from Siemens Digital Industries Software. ÀNIMA plans to implement Teamcenter in the near future to improve process control and efficiency.
"We needed a cost-effective solution that suited our technical needs and worked for both Windows and Mac OS X," says Joan Sabata, ÀNIMA partner and owner. "We were also looking for a solution that would allow us to grow by extending our potential with Teamcenter in order to monitor and manage projects in all their phases. We found these characteristics in NX."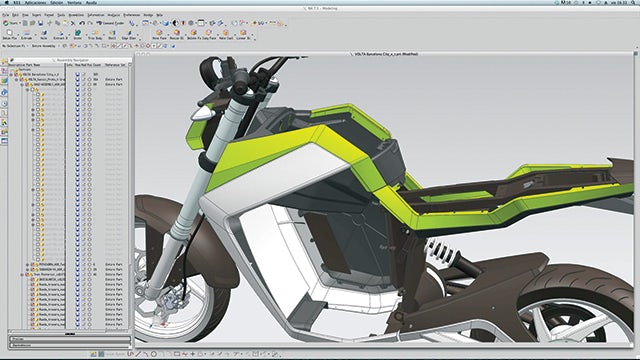 NX proves effective from the start
The first project developed entirely with NX was the design of the Volta® BCN electric motorcycle, which was aimed at promoting sustainable mobility in urban environments. ÀNIMA designers used NX for the entire process, from initial sketches to full development.
According to ÀNIMA management, the use of NX resulted in significant improvements in design creativity and design process efficiency. Management notes that the time needed to complete the whole design process – until the manufacture of the first prototype – has decreased by 65 percent.
"Now we know that we can tackle ambitious projects, because NX meets our high level of demand," says Sabata. She adds, "Having Análisis y Simulación as a technology partner gives us special confidence, because of the organization's subject-matter expertise and highly professional advice."
With NX fully implemented, the creative team at ÀNIMA is busy developing projects for both local and international markets. Among projects, ÀNIMA is currently working on new designs for the automotive industry that will soon come to light. In fact, the design team is quite excited about the excellent impression its work will make in this market space, but moreover, the team is eager to demonstrate the value the designs will bring to its customers.