Case Study
Integrated, cutting-edge CAD/CAM opens the world's aviation market to Taiwanese aircraft engine parts manufacturer
Aero Win uses NX to deliver high-quality, cost-competitive parts to global customers; process improvements include 30 percent reduction in overall machining time
Aero Win Technology
Aero Win Technology specializes in aircraft engine parts made of superalloys and titanium alloy. Capabilities include forming, welding, machining, heat treatment and surface treatment.
http://www.aerowin.com
Headquarters:

Tainan, Taiwan

Products:

NX

Industry Sector:

Aerospace & defense
Supplying high-quality aircraft engine parts for more than 25 years
Aero Win Technology Corporation (Aero Win) has been a supplier to the aviation industry for more than 25 years. The company, which began as a manufacturer of superalloy sheet metal parts, has become a regular and certified supplier to major aircraft engine companies from all over the world, including Pratt & Whitney, Snecma, Mitsubishi Heavy Industries and MTU.
Aero Win excels in the design and manufacture of aircraft engines and ground generator sets. To meet customers' requirements, Aero Win has made investments in new equipment to increase its productivity and to extend its core technologies to include forming, welding and heat treatment of superalloys.
"Even in the global market, our parts are competitive in quality," says Chen Lipeng, Aero Win's chief engineer. "As a result, some large overseas companies contact us during their design phase so that we can create products for them at the most competitive price."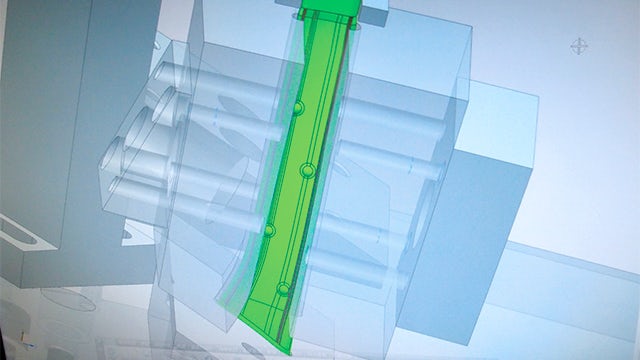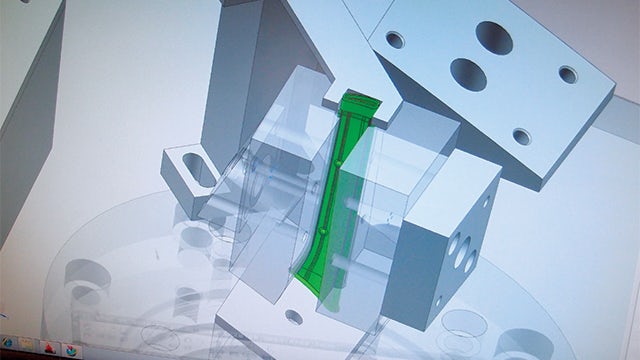 3D views needed before an order is accepted
Aero Win serves many of the leading companies in the aerospace industry. When customers send Aero Win their proposed designs, Aero Win's design department must quickly determine whether to accept order and, in particular, whether the project will be profitable for the company. Aero Win carefully considers technical specifications and features, and responds with a detailed proposal.
Usually customers send 2D drawings, which Aero Win evaluates in 3D before accepting an order. To do this quickly, Aero Win adopted NX™ software from Siemens Digital Industries Software. "Our customers often send us their 2D design drafts, so we use NX to generate 3D models within the shortest time," explains Liu Jinwei, an engineer in the company's Technical Division. "With detailed 3D models, we can determine what material should be used for molds, how long it will take for processing, and how to calculate prices."
Aero Win uses the NX computer-aided design (CAD) system to generate 3D designs and NX computer-aided manufacturing (CAM) functionality to create computer numerical control (CNC) machine programs. The company takes advantage of NX to support its 5-axis machining, facilitating a smooth and barrier-free workflow from CAD through CAM.
Parameter-free editing speeds design process
Aero Win's previous CAD system could not generate the precise surfaces the company required. Modifications were done manually, wasting time and effort. This longstanding problem was solved with the implementation of NX.
Aero Win's engineers praise the software's parameter-free editing functionality. "Usually, the design drafts we receive are just brief sketches or 2D design drafts," says Jinwei. "Even if we receive 3D data, we still lack the necessary parameters since the files have been converted into common data exchange formats. Using NX, geometrical simplification and even shape changes can be made without design parameters. Also, lines can be drawn freely in space, eliminating the need to create sketches to modify a design. This easy operation significantly improves our efficiency in editing designs."
In cases of fractured surfaces, overlaps or deformations in the external CAD drawings, Aero Win engineers use the advanced surfacing functions of NX to quickly repair the drawings, which allows for good surface quality for subsequent operations such as mold unloading and processing.
Aero Win also finds that, with proper computer hardware, the computational efficiency of NX is much higher than its previous tools, thanks to the 32-bit multicore processing capabilities of NX. For example, it previously took approximately 1 hour to modify the surfaces of the drawings. With the use of NX, this has been dramatically reduced.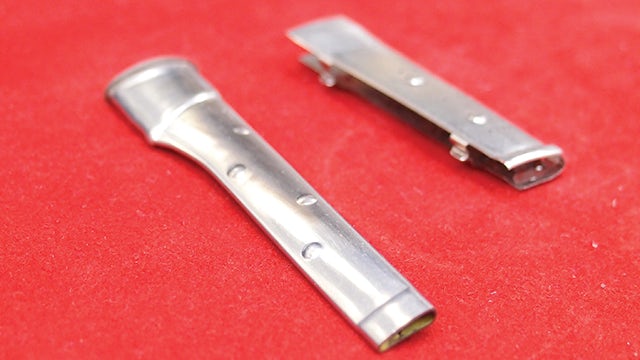 5-axis machining reduces machining time by 30 percent
Software that can support precision CAM is required for use with aviation-specific machines, which often cost nearly 10 million yuan. The use of NX CAM can provide this support. In addition, the simultaneous operation of CAD and CAM using the same software enables conversion-free files, eliminating data loss during document conversion.
"The 5-axis machining module of NX CAM is exceptionally good software with powerful functions," says Lipeng. "It has helped reduce the cost of materials and improve machining efficiency thanks to its highly accurate and precisely controlled machining processes."
Machining throughput has improved by 30 percent. This was accomplished by reducing CNC setups from 5 to 3 or even fewer. Each setup saved represents another CAM fixture or jig that is not needed and another machining operation eliminated from the process. This is a direct result of support by NX CAM for 5-axis machining. By providing both positional and continuous 5-axis motion, a user can use NX to produce more complicated shapes in a single CNC setup. Fewer fixtures not only speeds throughput, but also increases precision.
Aero Win utilizes the postprocessor editor, Post Builder (included with NX CAM), to tailor postprocessors for different machine tools. This editor's open architecture makes it easy to customize posts and has eliminated the company's need to purchase any extra postprocessing software. The resulting postprocessors work seamlessly with NX CAM, further improving efficiency.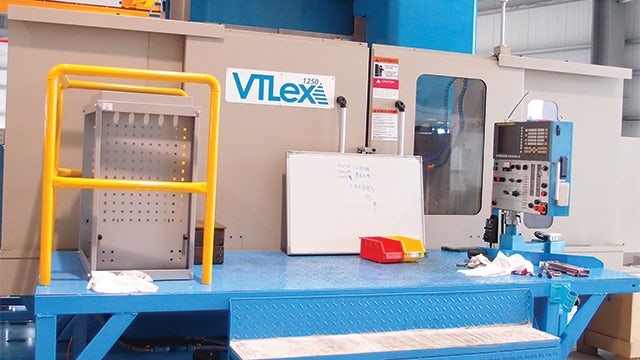 Ongoing development improves engineers' skills
Aero Win pays special attention to its engineers' training, offering in-house instruction similar to apprentices learning from masters. It also sends some engineers to yearly training classes provided by Wisdom Engineering Services Corp., a Siemens Digital Industries Software partner.
In addition, employees take time to learn the new features of NX each time it is updated. "With the continuous development and innovation of the technology, we are required to know about the new functions and new concepts promptly, so that we can actually improve our operations," Jinwei adds.
Aero Win's experience shows that designers and manufacturers of aeronautical parts can use NX to quickly generate 3D designs, avoid interferences, eliminate tool and material damage during production, and reduce errors during assembly.